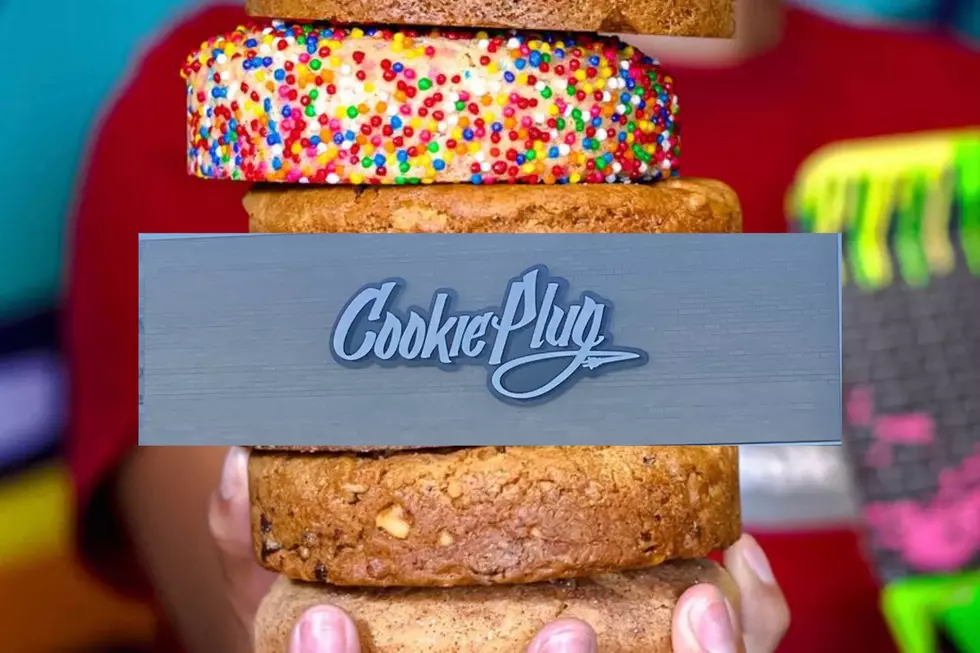 Time To Get Hyped: There's A New Cookie Plug in Killeen, Texas
Instagram / Canva
Autumn is here (even if the temps don't make it feel that way), and that means it's the beginning of cookie season. Sure you can have cookies any time, but there's something about fall that makes the smell of fresh baked cookies even better. If you have a serious sweet tooth like me you should get excited about a unique new cookie place coming to Killeen, Texas that I am absolutely hyped about.
THE COOKIE PLUG IS COMING TO KILLEEN, TEXAS
There's not shortage of cookie places popping up across America, even here in Texas. So, how does a place stand out among the crowd?
If you're Cookie Plug, you bake cookies inspired by and celebrating graffiti, street art, and hip-hop culture, which is so extremely cool if you ask me.
I actually had an opportunity to try their cookies the last time I was in Las Vegas, and I was completely blown away. When they claim to the cookie GOAT, they're not just boasting. I can testify to that.
AND THAT'S HOW THE COOKIE CRUMBLES!
At the moment there are only 25 Cookie Plug locations, and soon Killeen will be #26.
Cookie Plug is known for putting a twist on cookies that you've never seen before. They bake them to be fat and as thick as a hockey puck, so you not only get flavor, but you get a heaping serving of it. That's a perfect fit for Texas, right? I mean, everything's bigger here.
WELCOME TO KILLEEN, COOKIE PLUG
The Cookie Plug will be located on Watercress in Killeen.
As of this article's publication, there is no specific date for their grand opening. Right now they're just starting to set up shop, but the sign is up and things are looking good.
Central Texas continues to grow by leaps and bounds. So what? Do we want a cookie for it? Yes! And Cookie Plug's about to deliver.
WHAT DO YOU THINK?
Have you ever had dessert at Cookie Plug? What did you think? Are you hyped about them coming to Central Texas?
Slide into our DMs by tapping the Chat button in our free app and let us know.
10 Junk Foods We Love
Here are my Top Ten Junk foods that we all love, Even though I try to eat healthier now I often crave these foods. Did your guilty pleasure make the list?
Central Texas Top 10 Must Have Sides For BBQ'S This Summer
Delicious! Killeen, Texas Top 8 Female Chef/ Caterers You Must Know!
This is 8 Caterers and Chefs that are female from Killeen.