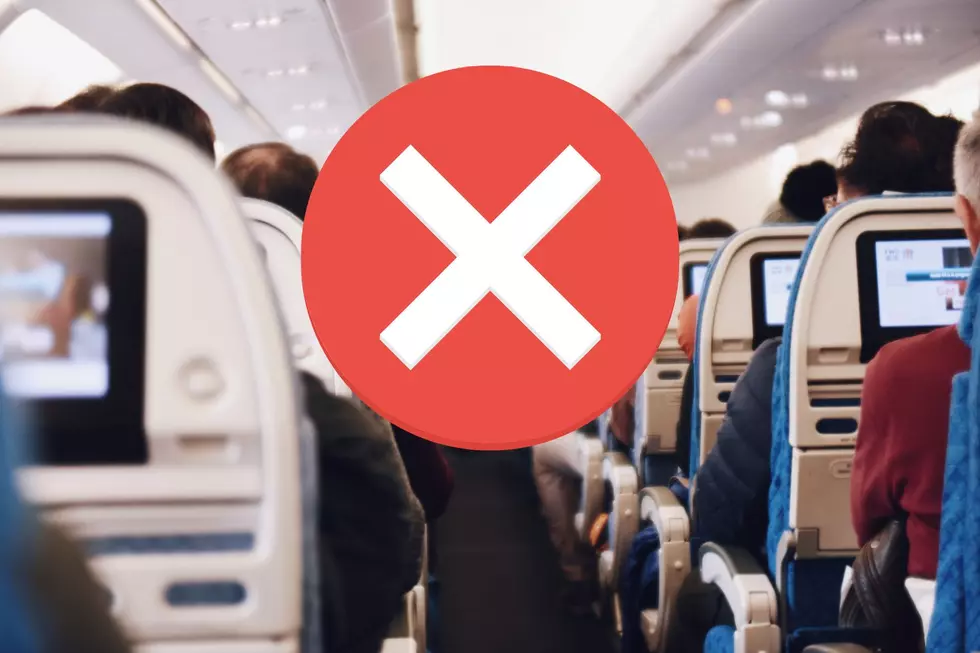 Going Anywhere? Don't Miss This Deadline in Texas
Canva
Even though the deadline isn't until next year, if you don't have one of these, you should probably start working on it right now.
I know from personal experience that trying to renew your driver's license can be time-consuming. You must make an appointment, and some Texas DPS offices are booked up for weeks, and in some areas, months.
Why Do I Need a REAL ID-compliant Driver's License or ID?
The REAL ID Act establishes minimum standards for state-issued driver licenses and identification cards.
Although the deadline was extended due to the pandemic, according to texas.gov starting May 3, 2023, you'll need a REAL ID-compliant driver license. That means your license must have a gold star to get on an airplane in the United States. For more information about REAL ID cards, you can visit tsa.gov.
If your card does not have the star, you can continue to use the card after the deadline, but it will only be accepted for state-related purposes such as driving (driver's license only), banking, and voting. For federal purposes, it will not be accepted as identification.
Getting a REAL-ID Compliant License
According to KXAS, to get a REAL-ID compliant Texas driver's license or ID, you will need:
An original or certified copy of a Birth Certificate or unexpired U.S. Passport Book or Card
Social Security Card
Current Texas Vehicle Registration or Title
Current Car Insurance Policy or Car Insurance Statement
If your name changed, legal documents showing proof of name change from your birth name
You can apply for a new REAL ID-compliant Texas driver's license or ID in person, or you may be eligible to renew your existing Texas driver's license or ID online. The Temple DPS office is located at 6612 South General Bruce Drive, and the DPS office in Killeen is at 5100 W Elms Rd. To determine if you're eligible for online renewal or need a replacement card, visit texas.gov.
*NOTE: An earlier version of this article stated that drivers would need to visit a Texas DMV office to renew their license. Licenses are not issued by DMV offices, but by DPS offices. This error has been corrected.*
The Most Dangerous City in Texas for 2022 May Surprise You
According to FBI statistics
, Texas had
438
violent crimes and
2,562
property crimes per 100,000 residents as of this year. For every 100,000 residents, there are
224
police officers statewide.
Crime rates are expressed as the number of incidents per 100,000 people.
Texas in Top 10 Best States to Work from Home in America
How many people do you know that work from home? Since the pandemic, the number of employers with remote jobs has risen steadily.
WalletHub
used 12 factors to compare 50 states and the District of Columbia, including the percentage of people working from home, internet cost, cybersecurity, plus size and population concentration of homes in the state.
Let's take a look at the states that are the best for remote work, and where Texas sits on the list nationwide.