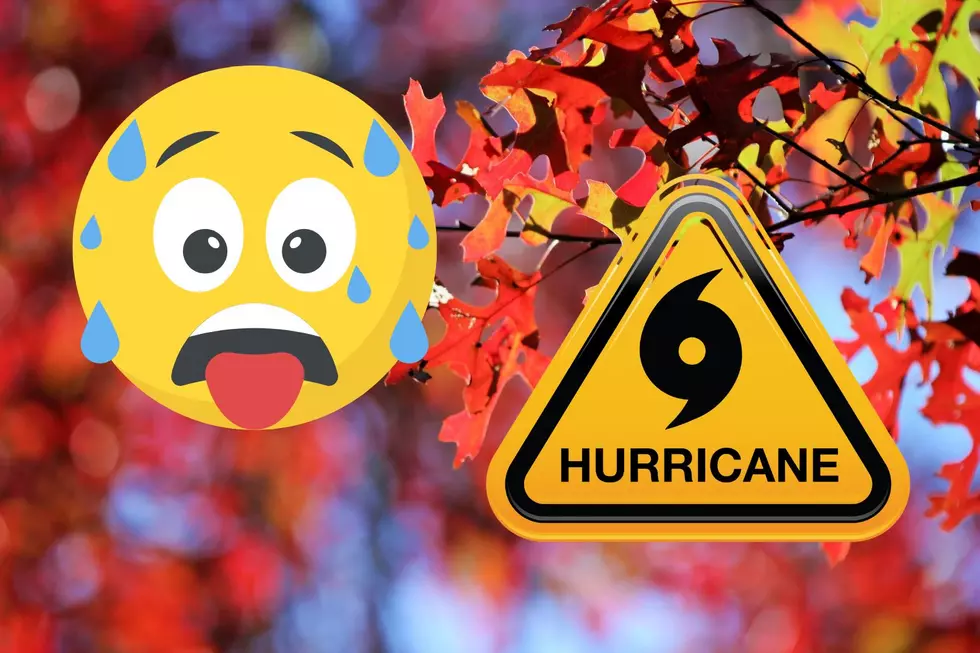 Record Heat, Hurricanes: When To Expect Fall Temps in Central Texas
Canva
There's good news and bad news about Central Texas weather for the last week of September.
We may be getting some cooler temperatures this weekend, but unfortunately they won't come with rain. You also have plenty of time to dig out your jacket, because you won't be needing one before the end of the month.
Tropical Depression Nine
Right now, the system called Tropical Depression Nine is not expected to affect Texas. However, according to KWTX, the National Hurricane Center says if it becomes stronger and starts moving faster next week, the storm could show up in the Gulf of Mexico and be a threat in the Central or Eastern Gulf Coast instead of going in Florida's direction.
Hurricane Fiona has strengthened to become a category 4 hurricane and is heading towards Canada this weekend, according to KWTX.
Hurricane Season in Texas
Atlantic hurricane season officially ends on November 30th, and hurricane season in Texas is most active mid-summer through late fall. Policy Genius reports that August is the month with the highest chance for hurricanes landing along the Texas Gulf Coast. Category 4 Hurricane Harvey in August 2017 caused billions of dollars in damage throughout Galveston and Houston, and was one of the most expensive natural disasters on record in the United States.
Fall in Central Texas? More Like a Bonus Summer
This week, we set a record high temperature of 101 degrees in Central Texas. Keep getting ice in your pumpkin spice latte for now, but don't give up on fall temps yet.
KWTX Meteorologist Sean Bellafiore is forecasting a cold front coming to the area this Sunday, which will give us the coolest temps since May, but you're still going to need your air conditioner. Highs of around 99 degrees are expected throughout this weekend, but since humidity is going to stay low, at least the heat index won't be much of a problem.
Top 25 Delicious Foods & Drinks That Define The Great State of Texas!
There's more to Texas than just Dallas Cowboys and oil in fact, Texas has helped shape the taste of America. From BBQ, to Tex Mex to Ice Cream and beyond, Texas has introduced the rest of the U.S. to the Texas way of life through food. So what foods and drink make Texas so special? Let's take a look.
The Top 10 Worst Places to Live in Texas
While it's always a good idea to know about areas with the lowest crime rates and best recreational opportunities when you are looking for a place to live, it's also important to know which places to avoid. Even if you move to a neighborhood with a low crime rate, you could also be close to less safe communities.