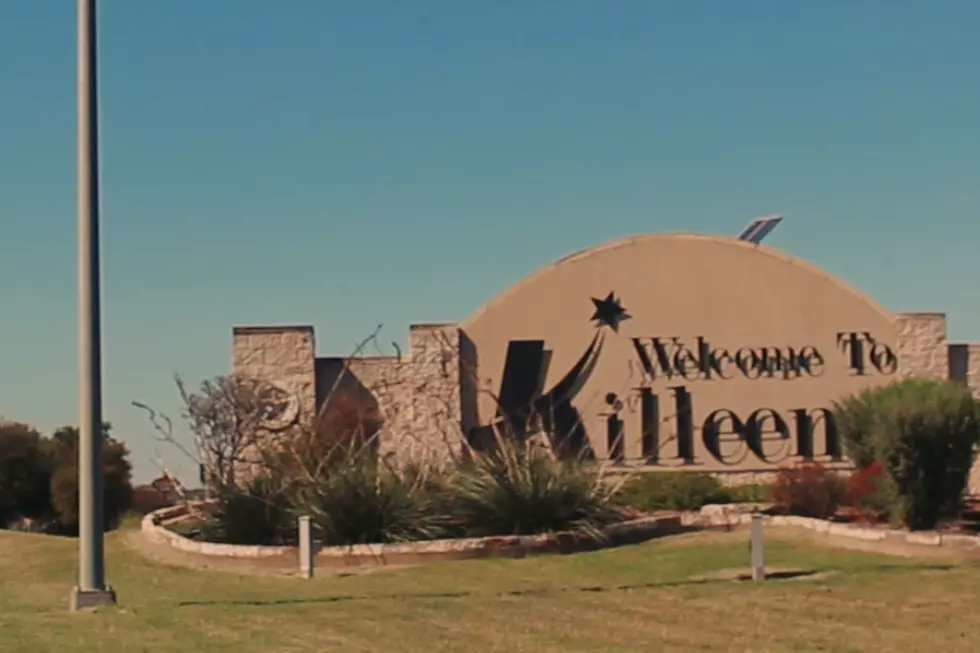 What Would You Change About Killeen? The City Needs Your Input In Shaping Its Future
Townsquare Media
The City of Killeen is giving you an opportunity to have input in the future of your town.
On the City of Killeen's website, you'll find a series of surveys citizens can take now through Saturday that will give key decision makers input on what the public thinks would make Killeen a better place to live.
Also on the site is a transparent display of the plan it has in store for the future of Killeen.
Hilary Shine with the City of Killeen reports that there are two surveys citizens can take part in:
Survey #1 has 10 questions designed to learn more about the individuals that live in Killeen and solicit their opinions on what is good about the city and what could make it better. The survey will remain open through April 3.
Survey #2 is also 10 questions, but with a focus on values and vision. Participants are asked to rank the importance of certain values to determine which are most important to the community. They will also be asked to look into the future to help determine the direction of the city.
"A comprehensive plan is a collective community vision that guides successful city growth," Shine wrote in a recent email. "Through the involvement of stakeholders, the plan identifies long-term issues and builds action items for near-term efforts. Once adopted, the plan is a decision-making tool that helps inform policies and prioritize the investment of public resources to meet shared goals."
Sine said the comprehensive plan is designed to establish community-wide values and priorities that will factor into plans for land use, transportation networks, public facilities, and other projects.
If you want to take the survey and make your voice heard, go to this link. You have until Saturday, April 3rd, so act fast!
LOOK: Milestones in women's history from the year you were born
Women have left marks on everything from entertainment and music to space exploration, athletics, and technology. Each passing year and new milestone makes it clear both how recent this history-making is in relation to the rest of the country, as well as how far we still need to go. The resulting timeline shows that women are constantly making history worthy of best-selling biographies and classroom textbooks; someone just needs to write about them.
Scroll through to find out when women in the U.S. and around the world won rights, the names of women who shattered the glass ceiling, and which country's women banded together to end a civil war.
LOOK: 28 Modern Black History Makers & Moments