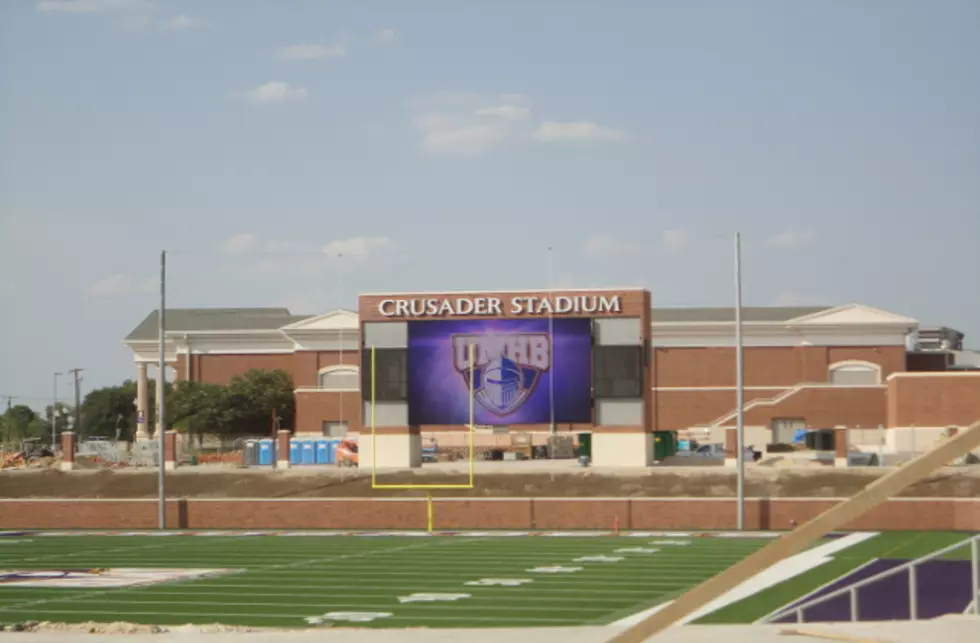 UMHB Crusaders to Play First Game in New Stadium
UMHB Crusaders Stadium - Townsquare Media Photo
UMHB Crusaders Stadium - Townsquare Media Photo
The University of Mary Hardin-Baylor Crusaders will take the field this Saturday in their brand-new stadium.
The Cru will take on nationally-ranked Wesley College, and for the first time they'll literally be playing on their home turf.
The new Crusader Stadium seats 7,671 fans and houses locker rooms, comfortable meeting rooms and suits and concession areas to keep fans refreshed as they watch the Cru continue a phenomenal 2013 season.
In order to ensure a steady flow of traffic and adequate parking, the UMHB Department of Public Safety will convert University Drive into a one-way street between 9th Avenue and Mabee Drive prior to the game. Fans are encouraged to park in the large lots at the SportsPlex just off the Loop 121 entrance on Crusader Way and near the academic buildings near the front entrance of the campus between Pearl Street and College Street. Shuttles will be available and will run at five minute intervals to get fans back and forth safely.
The game will kick off at 6 p.m., but you can catch the pregame broadcast on KLTD, at 101.7 on your dial, or online at KLTD's website starting at 5:30 p.m.!