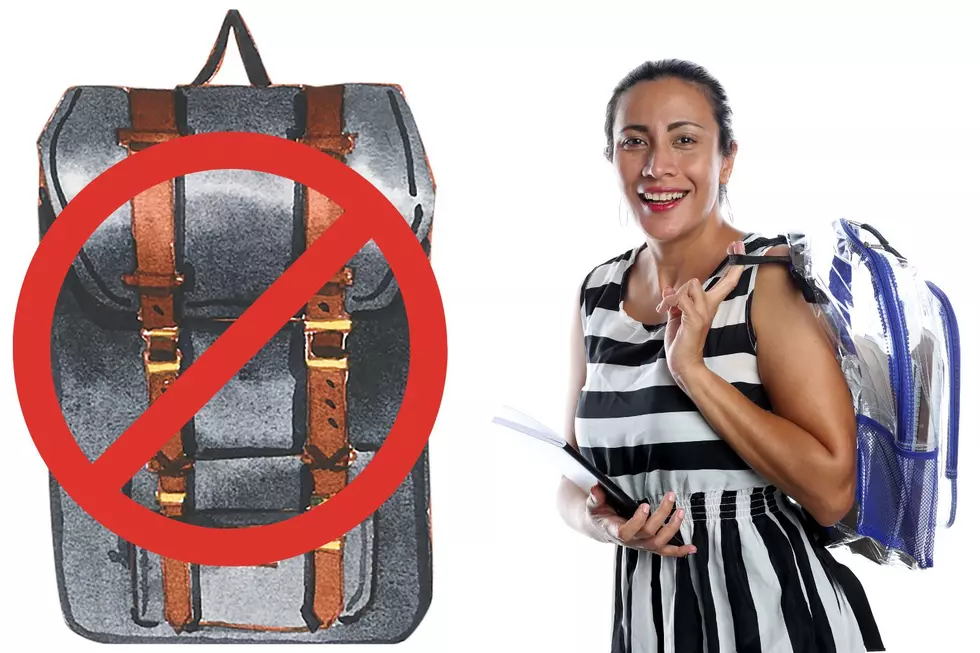 Thoughts? Texas School District Could Enforce Clear Backpack Policy
Canva
The second largest school district in Texas has announced a possible clear backpack policy for the upcoming academic year.
If the officials in the Dallas School District approve the new code, changes would be implemented for the '22-'23 year. Not everybody is happy about that.
Clear Backpack Policy
Following the school shooting in Uvalde, Texas, school officials around the country are, once again, looking for ways to protect their students.
One of the options includes a clear backpack policy that many school districts have already adopted. In the 'Frequently Asked Questions" section of the Dallas ISD's website, the "How do clear backpacks contribute to safety?" question is answered with, "By seeing the items in the backpacks as students enter the school, campus personnel will be able to ensure that prohibited items are not included among the students' belongings."  
The new rules would apply to all grade levels including elementary, middle, and high school students. The Dallas Morning News reports that the policy has not been made official, but a final decision is upcoming.
Violation of Privacy?
Students and parents have voiced privacy concerns when other school districts have implemented the same policy.
VICE News reports that kids in Florida's Broward County Public Schools that were forced into the clear backpack policy said they felt "policed, instead of protected" and the young women had concerns over privacy issues regarding personal hygiene products they would carry in the backpacks.
Dallas ISD has said they would allow students to carry a small, non-transparent pouch to hold items like cellphones, money and hygiene products.
States With Clear Backpack Policies
School districts in Florida and Michigan are using the clear backpack policy as a way to try and help ensure student and staff safety. The Dallas ISD has said that if the new policy is implemented, they would supply the new backpacks for free.
Could a clear backpack policy be headed to Temple ISD or Killeen ISD? What are your thoughts if they do so? Let us know using the Chat button in our free app.
The Most Dangerous City in Texas for 2022 May Surprise You
According to FBI statistics
, Texas had
438
violent crimes and
2,562
property crimes per 100,000 residents as of this year. For every 100,000 residents, there are
224
police officers statewide.
Crime rates are expressed as the number of incidents per 100,000 people.
Bet You Didn't Know: 10 Bizarre Texas Laws Still on the Books
Many states still have strange laws on the books that aren't enforced or taken seriously anymore, and Texas is no exception.
Most of these laws are just funny now, but at one time, there was a valid (or at least somewhat valid) reason for them to exist.
Let's take a look at 10 of the weirdest ones in the Lone Star State.