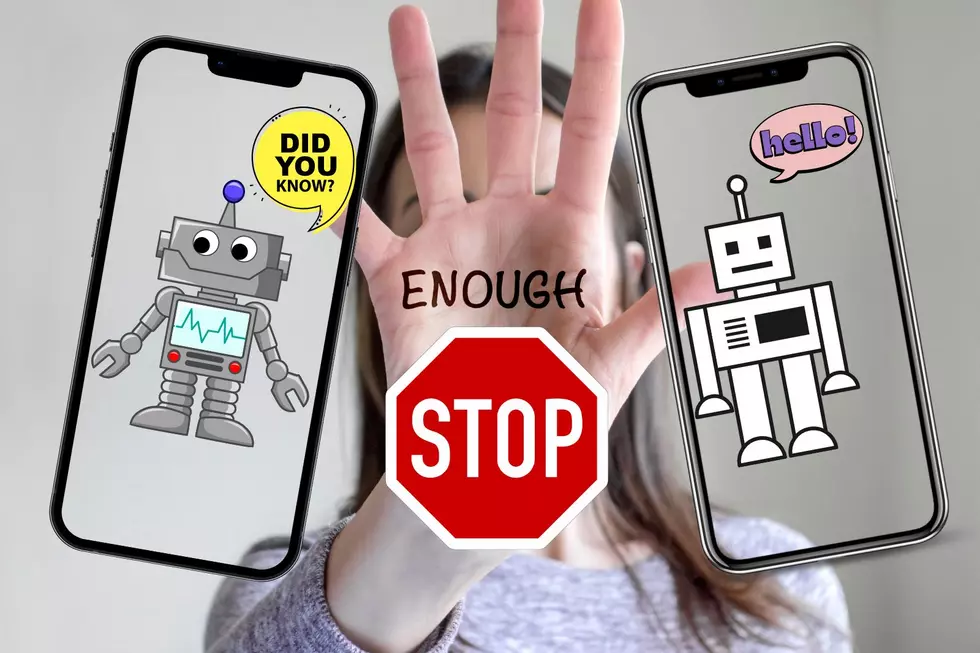 Robocall Shut Down: Texas Joins Force To Stop Illegal Phone Scams
Canva
We all have things every day in our lives that we have to do. Whether it be errands, or simply doing our jobs, it takes a lot of our time and effort to keep the great state of Texas running. But sometimes distractions pop up in the way of our goals.
From not having the urge to do said tasks, to being pulled in a different direction by other things. There are distractions everywhere. But there is one that many wish to control, as it plagues many a phone in the state.
What are we talking about? Robocalls...
Everyone and anyone has dealt with robocalls. People at least must at least look at there phones once a day and see the words "Scam Likely" pop up on the caller ID. Even jokes have been made about the "car's extended warranty" you've been asked about.
It's been talked about at length, even being lampooned on TV. But the main question remains, is there anyway to stop this?
As it turns out, steps are starting to be taken
The Attorney General of Texas, Ken Paxton, announced in a press release that the State of Texas is joining the nationwide Anti-Robocall Litigation Task Force. Paxton stated about joining the taskforce:
"Robocalls have become a nationwide problem and I'm proud to join my fellow Attorneys General to put a stop to the incessant interruptions these calls inflict on Texans every day, We will take this fight to all who assist or enable these scam calls. If the telecom industry refuses to create and comply with reasonable regulations, then our Task Force will demand compliance."
The press release also says that almost $29.8 billion was taken from people taking these calls.
So what do we do?
Simply put, avoiding these calls to the best of your ability is the best choice you can make. Hopefully soon, these calls will be disconnected.
PICS: Let's Take a Tour of This Beautiful $5.7 Million Property In Brenham, TX
I was thinking about how I'd spend my lottery winnings if I ever won and saw this enormous house in Brenham, Texas. It's listed at $5,750,000 but I bet I could talk them down a couple hundred thousand dollars. I'd be paying in cash because that's what smart lottery winner do, right? Let's take a tour shall we.
Top 20 Restaurants Central Texans Wish Would Come to Temple
A while back, I
asked the good people of Temple
if they could picture a good restaurant to fill the lot on North General Bruce Drive where the soon to be torn down Long John Silver's stood.
This was before it was announced that a Dutch Bros. Coffee location would open there (which was one of the places I predicted as a contender in our article).
So now Dutch Bros. is open in that spot, but the responses to my survey were interesting because they paint a picture of just how diverse Temple's population is. People recommended some familiar restaurants with locations in the surrounding area, but also a few I'd never even heard of.
Here are the top 20 results of the survey. Let's see what the good people of Temple are craving!
Check Out This Giraffe Mansion in in Fredericksburg, Texas
If you've never heard of a giraffe mansion, there's now one in Fredericksburg, Texas. Let take a look at this very unique experience.
Want To Ship Yourself Away? A Company In Waco, Texas Could Help
Want to stay in a shipping container without the worry of being shipped away? We've got just the ticket.