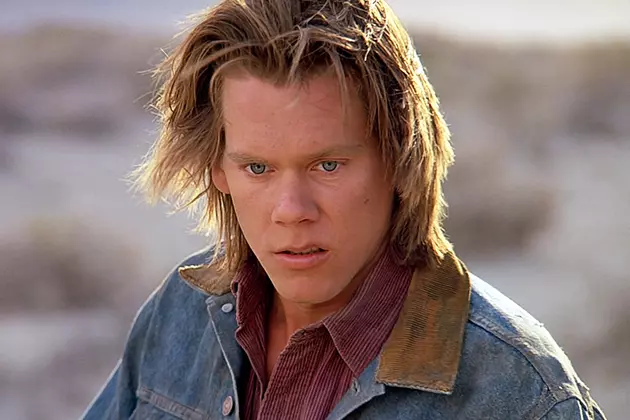 Kevin Bacon 'Tremors' TV Series Lands Syfy Pilot Order
Universal
It only took two years, but the worm has finally turned. Syfy has given an official pilot order to a Kevin Bacon-fronted Tremors TV series, continuing the 1990 film legacy that spawned four direct-to-video sequels and a prior TV series.
Per The Hollywood Reporter, Bacon will both star in and executive produce the new series, which picks up twenty-five years later with his character Valentine McKee "attempting to save the town again — but this time, also battling age, alcohol and a delusional hero complex." The Secret Circle alum Andrew Miller will showrun, as executive produced by Jason Blum and David Schiff.
This is the only character I've played that I've ever thought about revisiting. I just got to thinking, where would this guy end up after 25 years? Andrew Miller has a fantastic take on it and we hope to create a show that will be fun and scary for fans of the movie and folks that have yet to discover it. Let's kick some Graboid ass!
For those unaware of the franchise, the original Tremors saw monstrous burrowing "Graboid" worms invading the town of Perfection, Nevada, with a cast that featured Bacon, Fred Ward, Finn Carter, Michael Gross and Reba McEntire. Bacon previously declined any opportunity to return to the franchise, even in its many follow-ups.