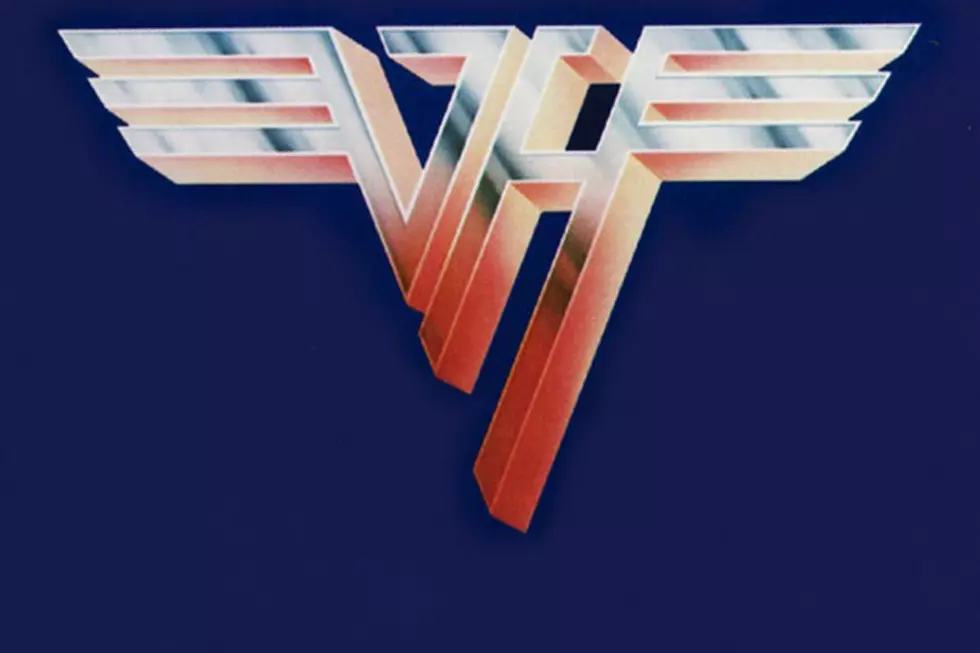 How Van Halen Kept Their Streak Going With 'Van Halen II'
Warner Bros.
"The '80s are coming and we're going to be the soundtrack. We're here to blow the bugles and jump on the horns and whistle it all in and usher it down the road and round the stretch and across the finish line."
Van Halen frontman David Lee Roth issued that boast during an interview with Sounds following the March 23, 1979, release of the band's second LP, Van Halen II. And although he ended up being right, the circumstances of the album's recording didn't exactly seem like a recipe for success.
Like a lot of young bands, Van Halen found themselves up against a tight deadline – and dire financial straits – when it came time to follow up a hit debut. "We went platinum," recalled drummer Alex Van Halen years later. "We toured for a year, we came back, and Warner Bros. told us that we owed them $2 million."
"And on top of that, we owed them another record," added guitarist Eddie Van Halen. "It was the end of the year. We had three weeks to deliver another record ... then boom, we went straight out on tour again. The first record took about a week, seven days to do. The second record took about three weeks."
Although the group had a stockpile of earlier songs left over from the demo that got them signed, they'd later claim that they only pulled three ("Bottoms Up!," "Outta Love Again" and "D.O.A.") from the vaults, instead focusing their efforts on adding a new cover to their repertoire ("You're No Good," a hit for Betty Everett in 1963 and Linda Ronstadt in 1975) and coming up with new material. It was a process that Roth described by saying, "I remember it being extreme labor. I remember it being a lot of hard work compressed into a short period of time."
As he put it in his Sounds interview, "This time, we decided to really take it to the edge and go in totally unprepared, and this way we'd get a totally spontaneous sound. It's like bang, stick it on the plastic, next please. That's the Van Halen attitude and lifestyle."
"What we're doing is getting down to the roots of high energy hard, heavy rock 'n' roll," Roth told NME. "We're out to establish Van Halen as the number one, the most energized, the most dependable rock 'n' roll outfit on this planet. And we're working our fucking butts off – from playing biker clubs, surfer clubs. When we started, L.A. was all punk rock, but we still busted through because we're working ... what we've got here is the very essence of hard rock music, right? And to play that music you've got to have your shit together."
They had it together for Van Halen II, which broke the Billboard Top 10 and brought the band another hit single, "Dance the Night Away," which soared to No. 15 on the pop charts. Having firmly established they were no one-album wonder, they were ready to exert the platinum-coated grip they'd hold over rock radio for the duration of the decade – and beyond. As Roth would point out in a 1980 interview with Creem, they were a band uniquely suited to their time.
"Where we're coming from is 'Big Rock,'" he argued. "'Heavy Metal' means that you play a jam that lasts 10 minutes and you have words about outer space and 'the eternal revolving circle of your love'...If you say 'a heavy metal person,' I picture a person who looks a certain way, treats women a certain way, and looks a certain way onstage. They're looking at their feet. We call 'em 'coke stars.' That is heavy metal.
"Van Halen is not that," chuckled Roth. "Van Halen is entertainment. Van Halen is entertainment delivered at maximum impact, but it's entertainment."
 
 
The Best Song on Every Van Halen Album
Think You Know Van Halen?