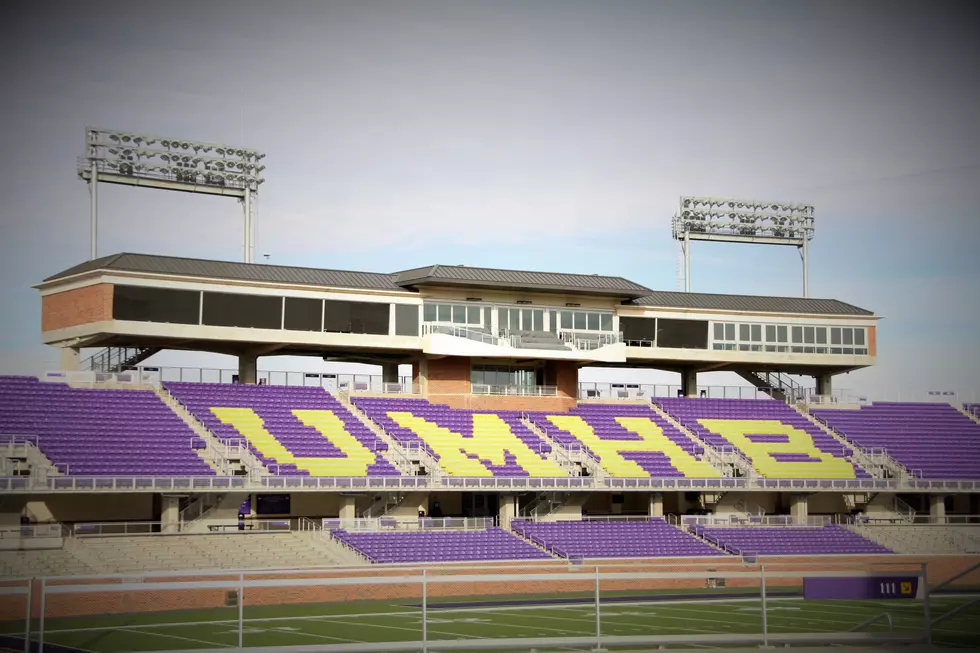 UMHB Football to Host Southwestern in 2018 Home Opener
Elizabeth Varville
Jon Wallin | Sports Information Director, University of Mary Hardin-Baylor
BELTON, Texas – After three road games to open the season, the University of Mary Hardin-Baylor football program finally gets its first chance to play in front of its home crowd this Saturday. The Cru will welcome Southwestern University to Crusader Stadium for a 6 pm kickoff in a key American Southwest Conference matchup.
UMHB (3-0, 2-0 ASC) is coming off a 47-14 victory at Texas Lutheran last Saturday in Seguin. The Bulldogs were the first opponent to put two scores on the board against the Cru this season and were also the first team to hold UMHB under 50 points on the year. The UMHB football program has won 25 consecutive regular season games and will be hosting Southwestern for the first time in program history. The Cru won last year's initial meeting between the two teams 44-10 in Georgetown, but started slowly before the passing game came to life in the second half. Southwestern is 2-2 overall and 1-2 in ASC play on the year after falling to Louisiana College 21-19 last Saturday in Georgetown. The Pirates held UMHB to just 12 yards rushing in last season's game and with an offense built around an option-like attack and play-action passing game, Southwestern should provide another tough test for the Cru this season.
"Southwestern is a really good team and they play so hard," UMHB Head Coach Pete Fredenburg said. "They run a different kind of offense and different kind of defense than most of the teams we face so that creates some real challenges for us. They are going to be a real test and will give tremendous effort so we need to come out focused and ready to play. There is a nice little rivalry developing since they are so close to us and we have to go out and continue to grow and improve as a football team."
The Cru is the defending National Runner-Up and enters Saturday's game ranked second in the country by both the American Football Coaches Association and D3football.com. UMHB will be hosting "Hometown Heroes" night to honor area first responders during Saturday's game. It is also Family Weekend at UMHB and the Cru coaching staff will participate in the AFCA's "Coach to Cure MD" campaign. Southwestern is not currently ranked in either poll, but the Pirates were receiving votes in the AFCA poll two weeks ago.
For more information on parking, traffic flow and game day events, please visit the following link: http://www.umhb.edu/stadium/directions-and-parking. Southwestern fans are encouraged to enter the stadium through ticket window #3 at the southeast corner of Crusader Stadium.
UMHB Crusaders Broadcasts and Content Proudly Sponsored by Vista Real Estate in Belton, Temple, and Harker Heights! Visit them online at thevistarealtors.com!