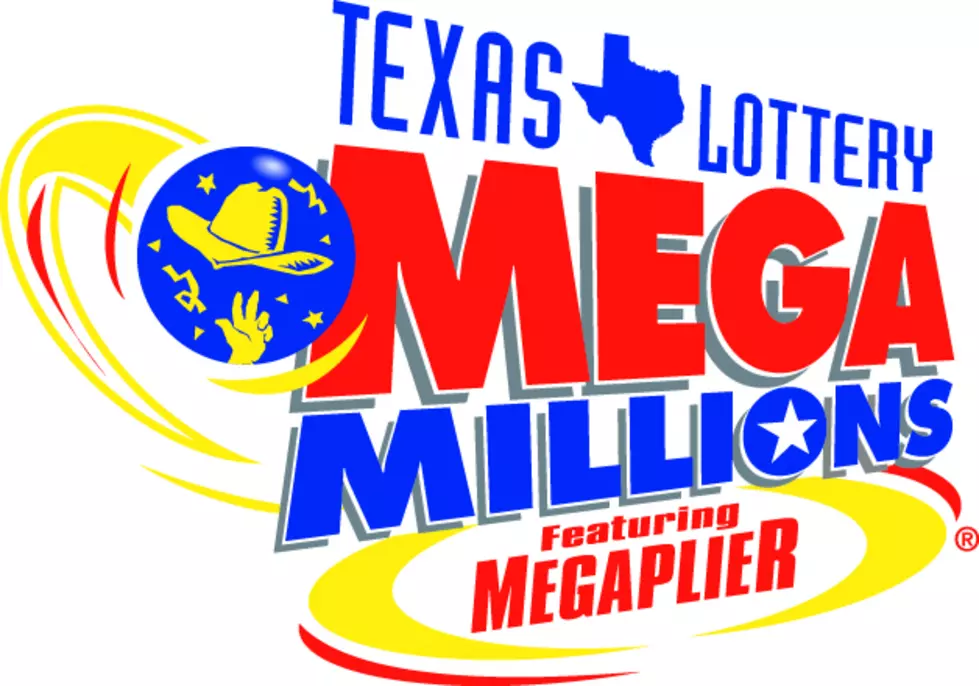 Tuesday Nights Mega Millions Jackpot is Biggest Ever
Via Texas Lottery
Tonight's the night. Someone will be quitting their job on Wednesday.
The amount of people trying to "get lucky" tonight has lit the Jackpot on fire!
The Texas Lottery has announced that the Mega Millions Jackpot has reached a new all time high. The last update was set at $667 million. If you take the cash option you'll have to find a place to park $380.57 million. Plus, you'll have to find a way to keep all the relatives at bay. May I suggest a whip and a chair?
Gary Grief, Executive Director of the Texas Lottery said..."We are thrilled to celebrate this milestone in Mega Millions jackpot history and we're keeping our fingers crossed that the lucky winner will be a Texan. Mega Millions and Powerball sales have been strong during the last few days, which means more revenue for the state of Texas. We want to remind our players to play responsibly. It only takes one ticket to win."
At this moment, the average sales per minute, in just Texas, is $13,232. Again, that's per MINUTE.