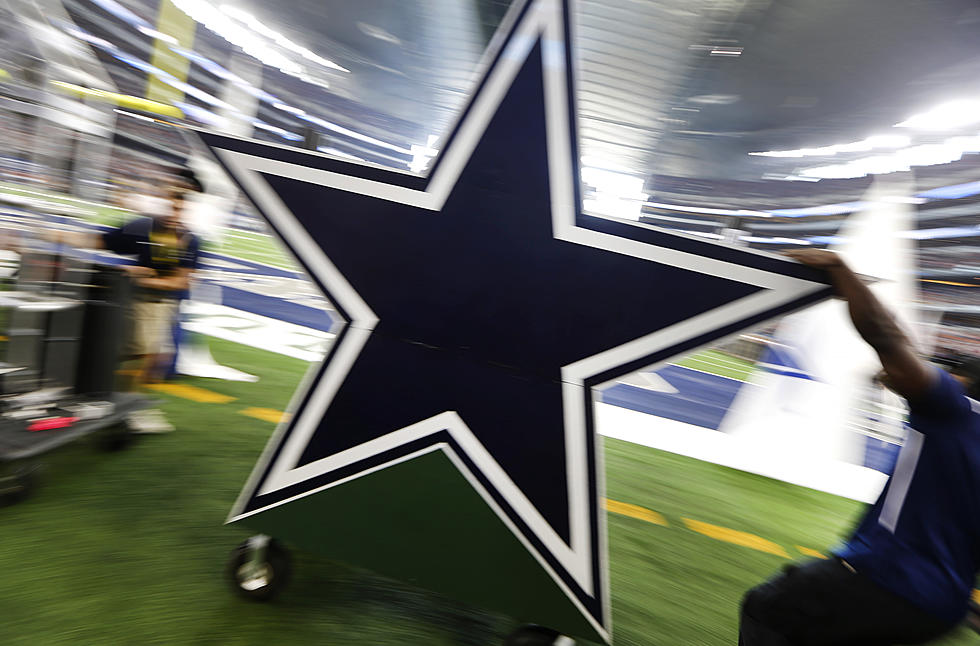 Somehow the Dallas Cowboys Still Have Playoff Hopes
Getty Images
As Stephen A. Smith says, the Cowboys are an 'accident waiting to happen.'  Stephen A Smith is usually is right LOL, but I am here to see this play out. GO, COWBOYS!
With a record of (5-9), the Dallas Cowboys are somehow still in the playoff race in the NFC East.  The Dallas Cowboy defeated the San Fransisco 49ers 41-33 on Sunday at Jerry World.  Because everyone else in the NFC East lost yesterday, the Cowboys are in the thick of the playoff race but will need a little help to get in. Oh yeah, they also have to win their remaining two games.  Check out the current NFC East standings:
For the Dallas Cowboys to win the NFC East, Dallas will have to win their final two games against the Philadelphia Eagles and New York Giants.  The Washington Football team will need to help out, they will need to lose their final 2 games to the Carolina Panthers and Philadelphia Eagles. If this WERE to happen the Dallas Cowboys would win the division with a record of 7-9!  The last time this happened?  The Seattle Seahawks won the NFC West in 2010 with a record of 7-9.  Here is how that division looked for the NFC West.
The last two games for the Dallas Cowboys will division games: The Eagles (4-9) and the Giants (5-9).  While I think that it is ridiculous that a team under .500 will make the playoffs.  That team could be the Dallas Cowboys.
Enter your number to get our free mobile app
TACKLE THESE: Check Out the Best Uniforms In Each NFL Team's History