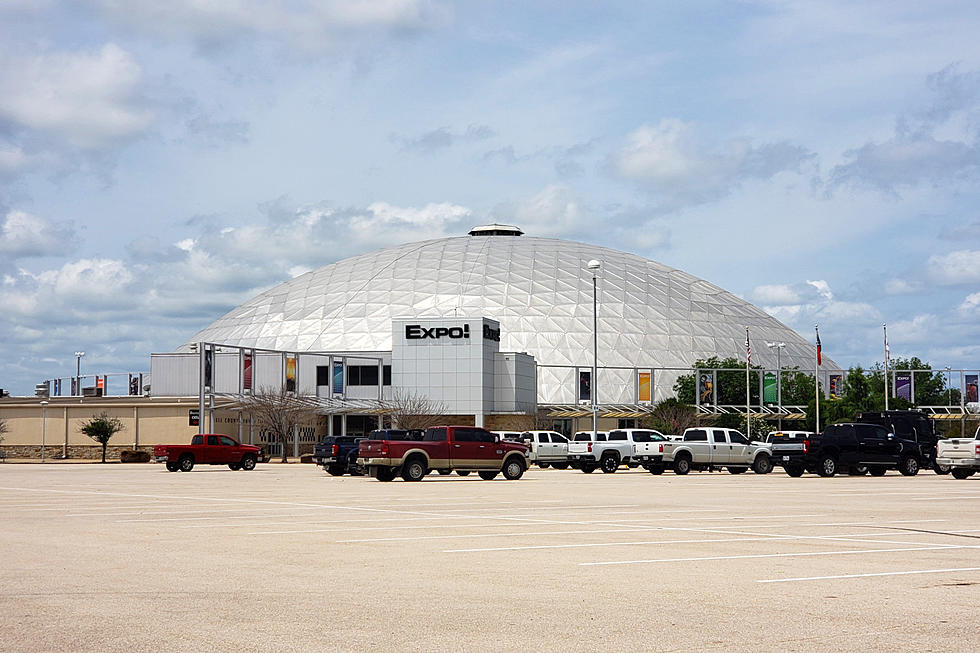 New Beginnings? Bell County Expo Center Looking For New Name And Sponsor
Aaron Savage - Townsquare Media
The Bell County Expo Center has hosted many a event in Central Texas. First opened in 1987, the center has even professional sports. With time passing, and events coming and going, the center has always needed to maintain facilities.
To help with the cost of maintenance and potential growth, KWTX reports that the center in now looking for someone to sponsor the venue. According to the report, proposals closed at 2 PM on Tuesday. Those wishing to present their interest to sponsor had to provide a proposal of 48 pages to be in contention.
What will the funds go towards?
Tim Stephens, who is the executive director of the Bell County Expo Center, stated in a comment to KWTX that he hopes the potential sponsor will "offset our operations so that we can be somewhat self-sustaining operationally."
Not only that, Stephens also elaborated on the help the possible $261,000 in fees would help with the city:
"The main two reasons we exist, is for quality of life and economic impact," Stephens continued on, "I think we do very well at accomplishing both of those. And that's always our goal. That's what our business is based around. But at the same time, while we're doing those things, we try to generate as much revenue as we can to pay for ourselves and where we can pay for our operations and that kind of thing."
Who would you like to see become the official sponsor of the Bell County Expo Center? Let us know by sending us a message on our FREE station app!
The Yard Truck Food Plaza In Downtown Temple
Choose from a wide selection of cuisines from different cultures at the Yard Truck Food Plaza in Downtown Temple.
Bet You Didn't Know: 10 Bizarre Texas Laws Still on the Books
Many states still have strange laws on the books that aren't enforced or taken seriously anymore, and Texas is no exception.
Most of these laws are just funny now, but at one time, there was a valid (or at least somewhat valid) reason for them to exist.
Let's take a look at 10 of the weirdest ones in the Lone Star State.
Top 20 Restaurants Central Texans Wish Would Come to Temple
A while back, I
asked the good people of Temple
if they could picture a good restaurant to fill the lot on North General Bruce Drive where the soon to be torn down Long John Silver's stood.
This was before it was announced that a Dutch Bros. Coffee location would open there (which was one of the places I predicted as a contender in our article).
So now Dutch Bros. is open in that spot, but the responses to my survey were interesting because they paint a picture of just how diverse Temple's population is. People recommended some familiar restaurants with locations in the surrounding area, but also a few I'd never even heard of.
Here are the top 20 results of the survey. Let's see what the good people of Temple are craving!
Top 25 Delicious Foods & Drinks That Define The Great State of Texas!
There's more to Texas than just Dallas Cowboys and oil in fact, Texas has helped shape the taste of America. From BBQ, to Tex Mex to Ice Cream and beyond, Texas has introduced the rest of the U.S. to the Texas way of life through food. So what foods and drink make Texas so special? Let's take a look.