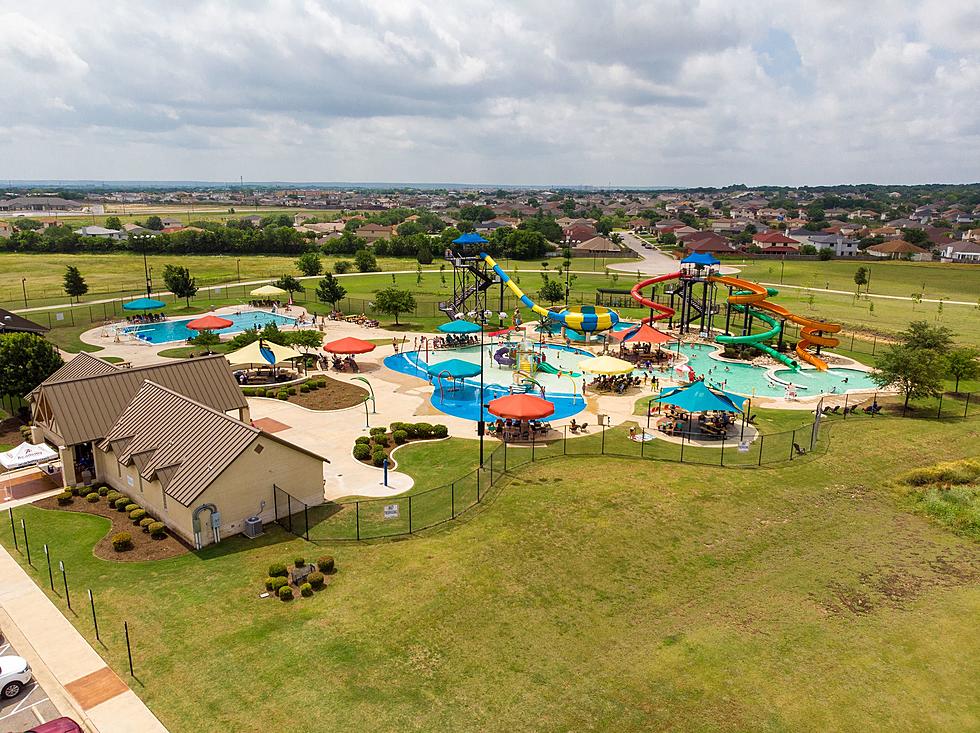 One Last Splash: Killeen, Texas Family Aquatic Center To Close For Season Sept. 5th
City of Killeen Press Release
It's been a long summer in Killeen, Texas. With the heat bearing down on most of the state, many looked for some type of heat relief during the extreme drought we were and are currently experiencing. So the Family Aquatic Center was a place for many in the city to go to cool off.
But for those who haven't visited the aquatic center, like myself, the time to enjoy the pool and slides will soon be coming to an end.
Killeen Family Aquatic Center Closing Soon
According to a press release from the City of Killeen, both the Aquatic Center and the Junior League Spray Pad will be open for Labor Day weekend, and then will close for the season. The center will be open Saturday 10 AM to 6:30 PM, Sunday 1 PM to 6:30 PM, and Monday 11 AM to 5 PM. While the Junior League Spray Pad will open from 8:30 AM to 8:00 PM daily as well.
Admission is also as follows from the press release:
- 3 and younger: Free
- Age 4 to 16: $2
- Age 17 to 54: $3
- Age 55 and older: $2
- Cooler fee: $10 (limit one per cooler per family) Coolers can be no larger than 19.5" x 19.5" and must close evenly (no alcohol or glass permitted) and a 100% check is completed at the welcome table.
Summer Has Indeed Flown By
It's hard to believe that fall is already upon us isn't it? Though to be honest, I think we're all ready for some type of cooler temperatures.
Do you have a favorite summer memory at the Aquatic Center? Let us know by sending us a message using the chat feature on our FREE station app!
Did You Know Some of Your Favorite Restaurants Started in Texas?
It's got to start somewhere, and Texas seems to be a great place from which to launch a tasty restaurant chain.
[PICS] See Baylor Scott & White in Temple, TX Growing Through the Years
Baylor Scott and White, much like Central Texas, has grown throughout the years. It's hard to imagine that a structure that's dominated the Bell County skyline for decades now started out as a tiny frontier cabin. Let's take a trip through time for a quick visual history of Scott & White Temple. (Special thanks to Jeff Swindoll with Baylor Scott & White for his invaluable assistance.)
Heroes and Villains Unite: The Best Of Bell County Comic Con 2022
Did you miss any of the costumes at the 2022 Bell County Comic Con? We're got all the photos you need!