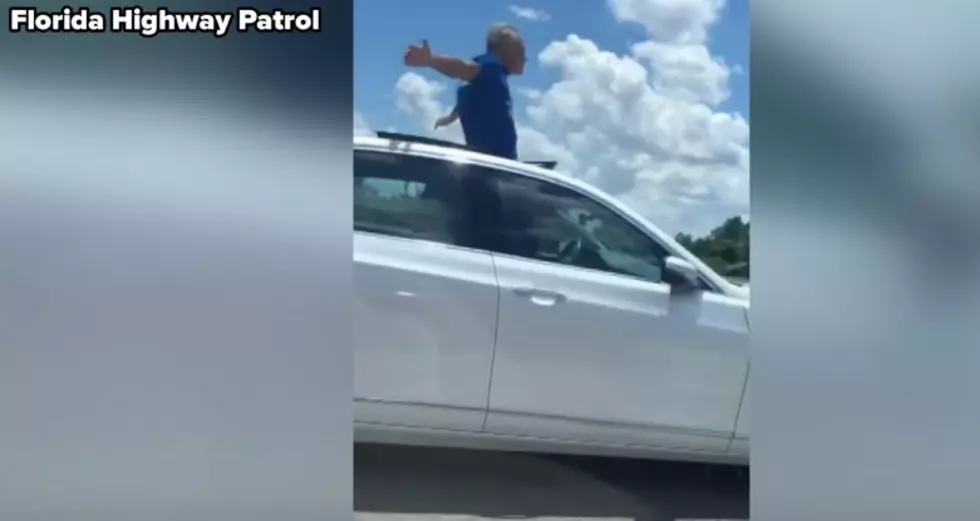 Florida Man Goes to Extremes in a Cadillac to Escape his Wife
Via 10News WTSP on YouTube
Well. It's strange alright, but then again, it is Florida.
WTSP.com is reporting that a man made a bold move on the highway.
With Mother's Day inching up on us, it turns out some people are just damn tired of the women in their life.
Case in point. This is Leonard Olsen. He was captured on video driving the incorrect way. Yes, even in Florida, you're not allowed to turn on the cruise, and sit in your open sun roof while you drive with your legs.(Wow! Florida is really getting tough.)
An off-duty Hillsborough County sheriff's deputy recorded video of the man's actions and notified FHP. Mr. Olsen was then arrested. It turns out he was clocked at over 100 mph in the I-4. Again, against the law everywhere else, except maybe Montana, and now in Florida.
Mr. Olsen told deputies that he wanted to turn himself in. When asked why, the arrest report claims Olsen stated that his...
"Wife treats me like a servant and she's the mistress and I'm tired of this s---."
He went on to say that he would rather...
"Go to jail then go back home."
If you'd rather go to jail, then go back home, then you have to leave your spouse. Even in Florida.