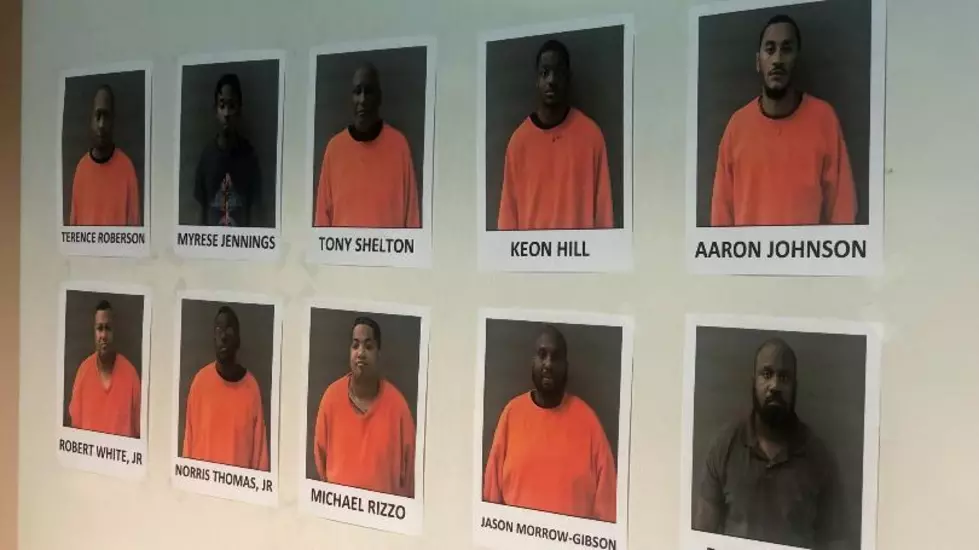 Bell County Prostitution Sting Nabs 10
Via KWTX/Bell County Jail
Looking to crack down on local sex trafficking, Bell County deputies set up a sting and ended up arresting 10 people.
KWTX is reporting that 10 more Central Texans have been busted. The suspects included a now former Waco ISD educator, a couple of soldiers, six retired soldiers/military personnel, and a U.S. Postal Service employee.
In addition, according to authorities, one of the suspects was found to be in possession of a gun, and yet another had counterfeit cash.
It seems investigators placed ads for prostitutes on social media sites known for this type of thing, then deputies waited for buyers to contact them to meet and pay for sex.
Names of the suspects are: Aaron Johnson, Robert White, Jr., Derick O'Rea, Tony Shelton, Myrese Jennings, Keon Hill, Terence Roberson, Jason Morrow-Gibson, Michael Rizzo, and Norris Thomas, Jr.
It seems there's a sex trafficking story every few months, yet people are still looking for sex in all the wrong places. Usually the story comes out of McLennan County, but this time Bell County has made some arrests. In fact, it seems that Sheriff McNamara sent people down to help Bell County set up the sting operation.
Let's hope Bell and surrounding counties continue to set these stings up. Soon, people will realize it'll be safer to stay home and go to town on their fists or fleshlights. Less chance for disease or arrests that way. Hate to be the one to let the cat out of bag, but Jesus is not hanging out in some sex slave's mommy hole. Stop looking for him there. Just saying.