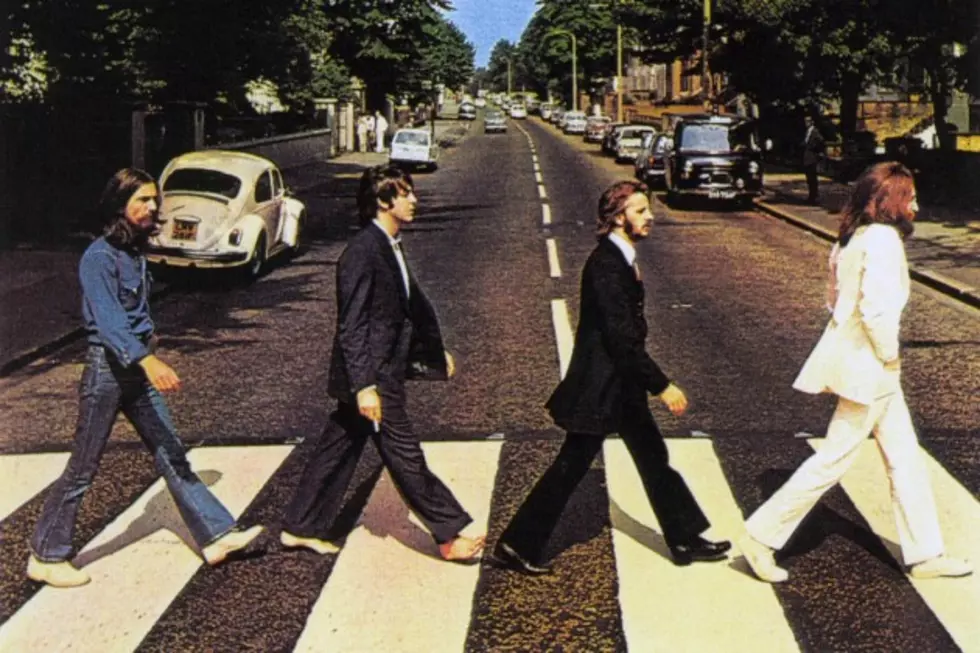 Complete Collection of Beatles 'Abbey Road' Cover Shoot Photos Going to Auction
Apple Records
The complete set of photos taken for the cover of the Beatles' 'Abbey Road' album is headed for the auction block in November, where the signed and numbered set is expected to fetch up to $110,000.
Captured during a brief photo shoot on Aug. 8, 1969, the group's 'Abbey Road' crossing is one of the handful of rock 'n' roll album covers that can genuinely be called iconic, and remains a favorite subject of parody and/or homage. Over time, the Abbey Road crosswalk has developed into one of the U.K.'s busier tourist attractions, to the point where it has its own webcam and has, in recent years, has drawn public safety concern for the many pedestrians that habitually clog the road.
The auction, scheduled for Nov. 21, is believed to be the only time all of photographer Iain Macmillan's shots have been collected and sold this way. "To see the full collection of photographs together is a rare and fascinating opportunity for fans of the Beatles, music and photography," enthused Sarah Wheeler, head of photography for Bloomsbury Auctions. "We are delighted to be offering them at auction and anticipate worldwide interest for this famous and timeless suite."
Fab Four fans who don't have the deep pockets this sale will require are still invited to take a look at the collection, which will be on display starting Nov. 16 through the sale.