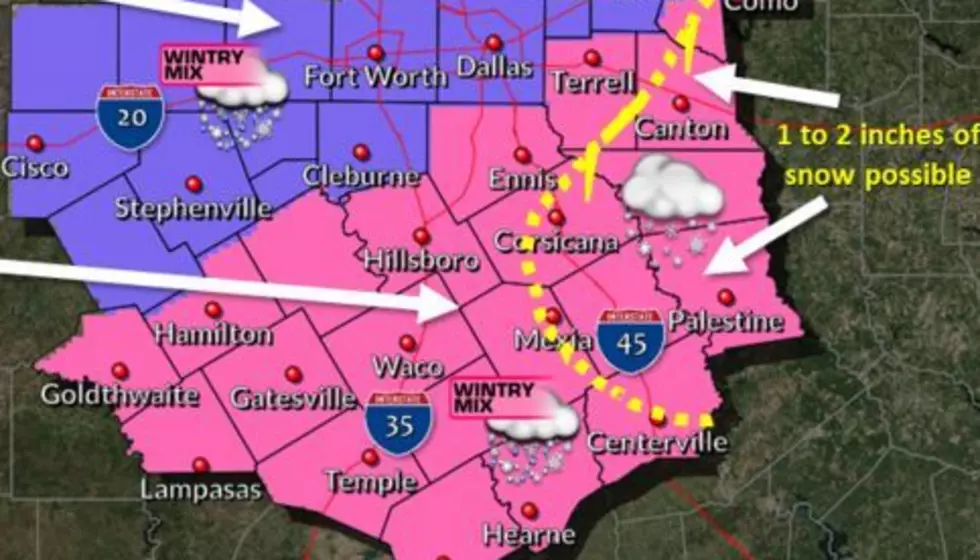 Winter Storm Watch Gets Bump up to Warning
NOAA.gov Winter Storm Warning 01-15-18
Expect bad weather Tuesday.
The warning is for all Central Texas Counties from Midnight/12 a.m. Tuesday through 6 p.m. Tuesday night.
Expect rain to begin anytime after 3 p.m. Monday afternoon. The rain is expected to change to Sleet/Freezing Rain/Snow after 11 p.m.
The precept will become all Snow by 3 a.m. and we should get around 2 inches of the Colorado Cocaine when it's all said and done.
The main issue is that we'll not get above freezing on Tuesday afternoon so all the wet stuff will be slick and slippery.
It seems the cancellations are already beginning to come into the office already. Look for those a bit later.