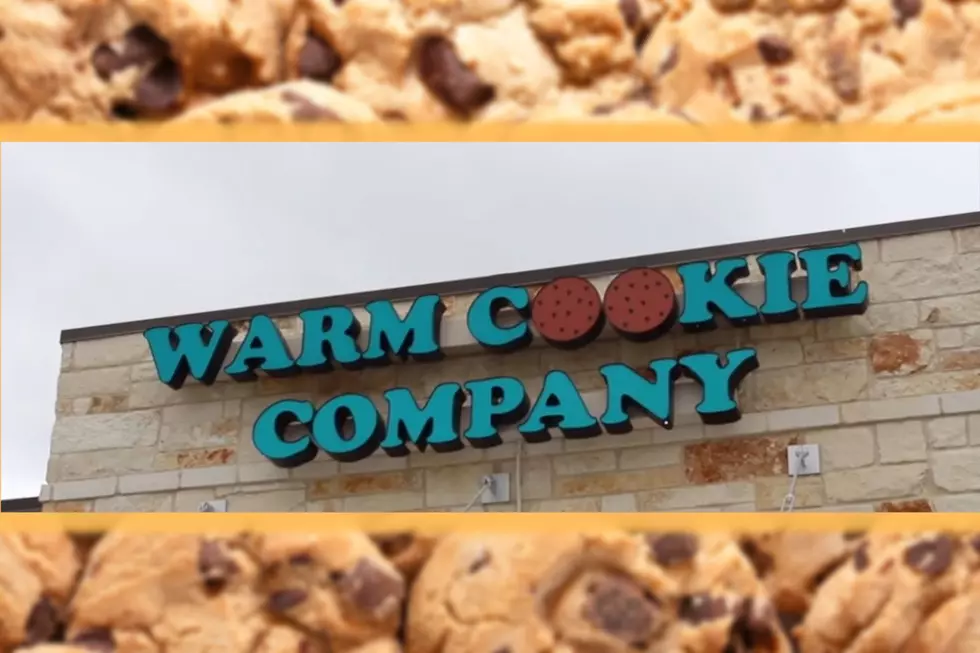 Temple, Texas Says Farwell To Beloved Cookie and Ice Cream Shop
Aaron Savage;Savage, Townsquare Media/Canva
It's always so sad to say goodbye to a place that's brought so much joy to Central Texas, especially when it gives you those intense nostalgic feelings that only certain smells and tastes can. Unfortunately, we have to say farewell to the  Warm Cookie Company here in Temple, Texas.
THIS IS NOT GOODBYE, ITS SEE YOU LATER
For a few years now, the people of Temple appreciated every sweet treat that was offered at this amazing home away from home, and we are truly sad to see Warm Cookie Company go.
The owners of the beloved cookie and ice cream parlor announced Wednesday on Facebook that this will be their final week.
---
---
When I reached out to ask if there was anything they wanted to say to the community before they close on August 5, this is the heartwarming but sadly sweet message I received.
THE LAST FAREWELLS TO TEMPLE, TEXAS
"We would love to let the community know that this has been a heartbreaking decision that we wished never had to make. However, we are so thankful for the memories and relationships we have made through the Warm Cookie Company. Thank you to all of our customers, our staff, and our family for the support over the years."
THANK YOU FOR THE MEMORIES
It is so important that we cherish and do not take for granted these establishments that have brought so many good memories to our community. One day you are at your favorite spot and the next it could be gone.
Warm Cookie Company, from the bottom of my heart, thank you for every great memory you ever gave the city of Temple. You will be missed a great deal!
Celebrating 10 Killeen, Texas Black Owned Restaurants You Must Try
These are 10 restaurants in Central Texas that are black-owned.
10 Junk Foods We Love
Here are my Top Ten Junk foods that we all love, Even though I try to eat healthier now I often crave these foods. Did your guilty pleasure make the list?
Delicious! Killeen, Texas Top 8 Female Chef/ Caterers You Must Know!
This is 8 Caterers and Chefs that are female from Killeen.