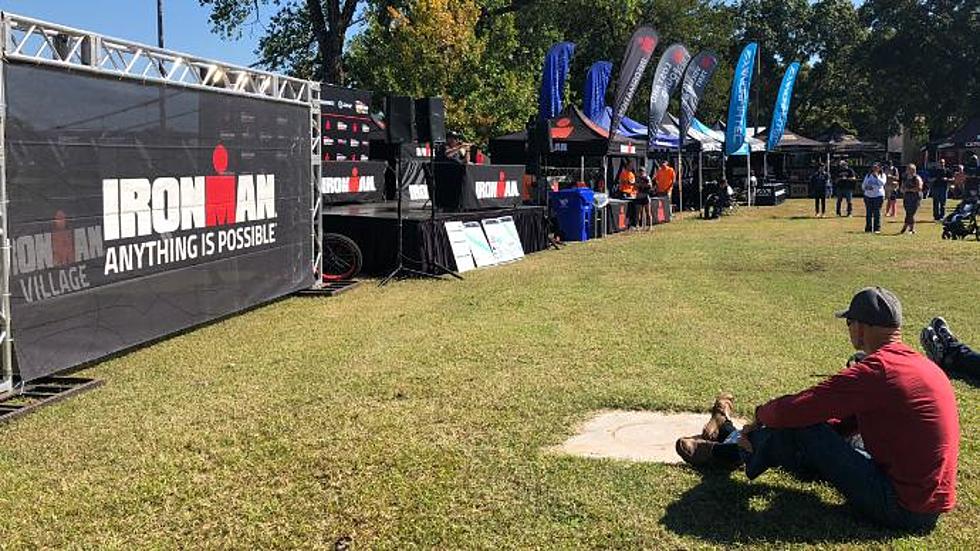 Waco Iron Man Contest Loses Swimming Portion
Via John Carroll/KWTX
The sign says..."IronMan - Anything is Possible". Except for swimming.
The Iron Man contest has been switched to a bike-run race due to safety concerns.
KWTX is reporting that the Bicycle World Texas IRONMAN 70.3 Waco triathlon has cancelled the swimming event due to rate of water flow.
We needed the rain, but it has come at a cost. IRONMAN has strict swim safety benchmarks in place. Sadly, those guidelines have been surpassed. The rate of water flow is now too intense, and considered too dangerous for swimmers. The Triathlon will now become a Bike/Run race.
The announcement came via a Facebook announcement.
People started arriving Friday for the big race, but were informed Saturday morning that conditions were considered too extreme for a third of the triathlon.
Shame really. It's a beautiful weekend for the event. It might even be a little too hot, so I'm sure the athletes would've looked forward to a cool swim.