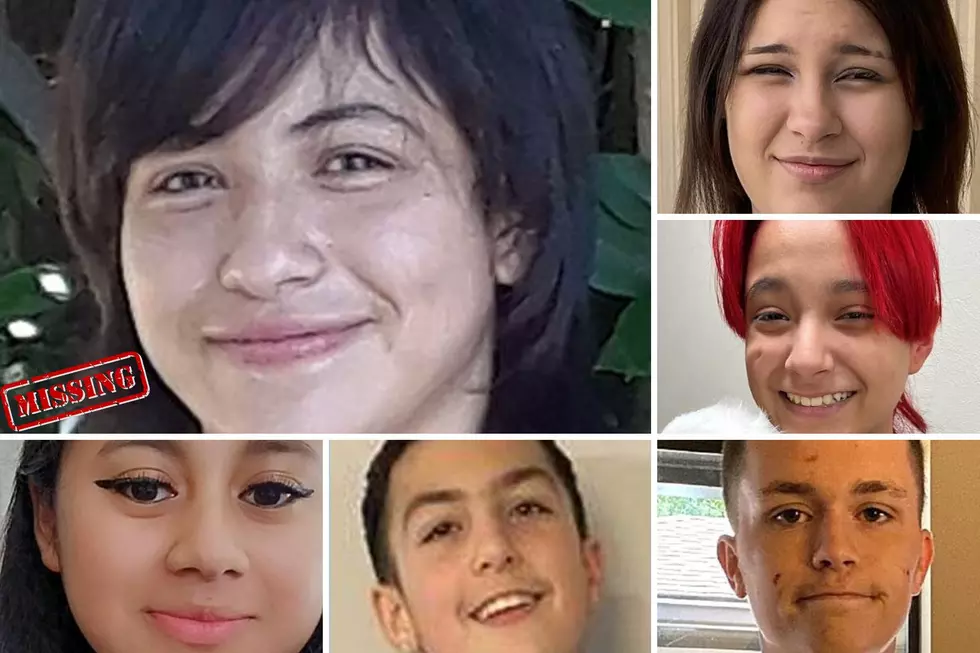 Have You Seen These Missing Children From Texas In September And October?
National Center For Missing and Exploited Children/Canva
It's a sad situation to think about when a family is missing one of their own children. Data from the FBI shows that 337,195 children went missing in the year of 2021, which is simply way too many missing children in the United States.
Texas also unfortunately holds the distinction for having the most missing child in the nation. According to data, Texas had 3,588 missing in the year of 2020 alone. With all this data, it seems daunting for any one individual to make sure a child is returned home safely to their family.
That's why there are organizations that have been established that help in the finding and returning of a child lost from home.
The National Center For Missing And Exploited Children
The Center was first founded in 1984. According the organization's website, the non-profit was created to "provide a coordinated, national response to problems relating to missing and exploited children." The organization works throughout the nation as well, having 3 offices in certain states.
One of those states is none other than Texas. The offices, located in Austin, assist Texas Law enforcement and various other entities that keep children in the Lone Star state safe and sound.
While everything is done to ensure children are safe, young children sadly disappear. The National Center For Missing and Exploited Children has a database of children that go missing located here.
How You Can Help
The following children listed have been missing since September. If you locate any of these children, you are encouraged to contact that area's local law enforcement as soon as possible.
All info has been provided by The National Center For Missing and Exploited Children.
Have You Seen These Children Gone Missing From Texas In September And October?
Children in Texas sadly go missing, but we can help bring them home. Have you seen any of these kids?
Bell County also has their unfortunate share of missing persons, who you can see here.
Texas Still Needs Your Help: More Wanted Criminals in The State
There are still criminals that remain in hiding from law enforcement. Have you seen these individuals?
Have You Seen These People? Bell County's Most Wanted For September
Bell County Law Enforcement needs your help finding this individuals.
The Most Dangerous City in Texas for 2022 May Surprise You
According to FBI statistics
, Texas had
438
violent crimes and
2,562
property crimes per 100,000 residents as of this year. For every 100,000 residents, there are
224
police officers statewide.
Crime rates are expressed as the number of incidents per 100,000 people.