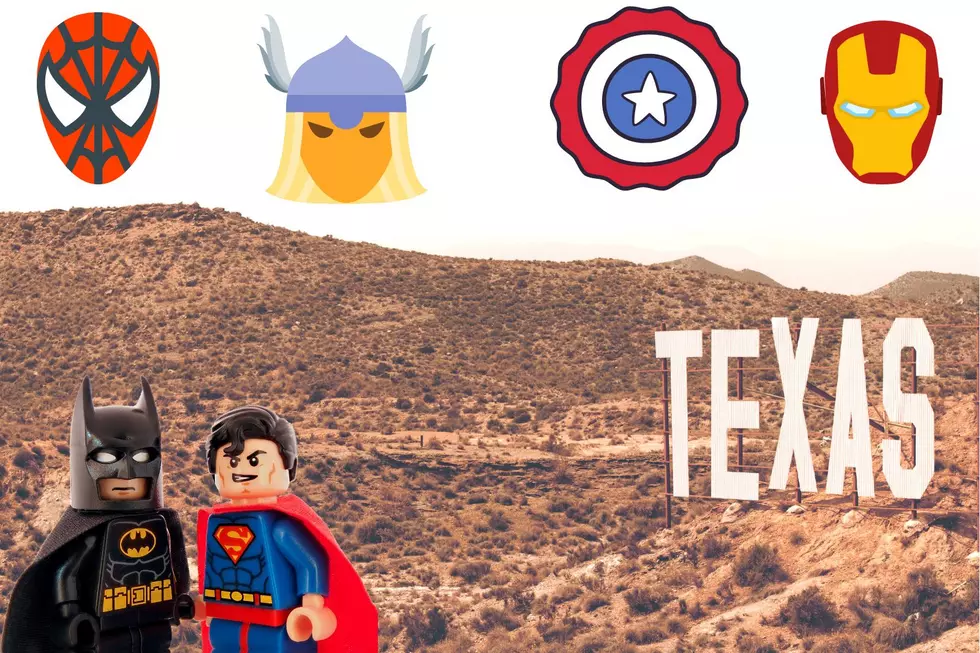 To The Rescue: Who is Texas' Favorite Superhero?
Canva
We all wanted to be a superhero when we grew up. It's hard to not to want to be one right? Having a power all your own, and stopping bad guys?
Sounds like a fun time to anyone. Unfortunately, reality doesn't help us with being a superhero with powers. Nor does anybody really have a super power when they are born. So to fulfill the fantasy of superheroes, we look to media.
Most all of us know of comic books, Marvel or DC. We also know of the movies of both the companies previously mentioned as well. We all have a favorite hero, or favorite movie featuring that hero. But with so many super powered characters, who comes out on top as a favorite?
More Specifically, Who Is Top Hero In Texas?
Wisevoter collected data from all 50 states in the union to see who came out on top in the metaphorical battle of heroes. So let's turn our attention to the Lone Star State. Some might believe that Captain America would take 1st place, but it turns out that Cap took 5th place.
So who's above Captain America? In 4th place, it was Tony Stark, AKA Iron Man. Coming in 3rd, Superman, the Man of Steel Himself. 2nd Place belonged to the Dark Knight himself, Batman.
So Who Was First?
The man with the Spider Sense himself, Spiderman swung into 1st place. Which some of us could absolutely see. But I would've liked to have Iron Man a little higher on the list personally.
Who's your favorite super hero? Let us know by sending us a message on our FREE station app!
Heroes and Villains Unite: The Best Of Bell County Comic Con 2022
Did you miss any of the costumes at the 2022 Bell County Comic Con? We're got all the photos you need!
List of Places You Can Enjoy a Drive-In Movie Theatre in Texas
Texas use to be home to the most drive-in movie theatres in the U.S. with more than 400. That number has dropped to 20 but if you're looking for a nostalgic place to go enjoy a drive-in movie, here's where you can find them.
6 Bizarre Town Names in Texas and the Stories Behind Them
There's no shortage of bizarre town names in Texas. Ding Dong, Kermit, Oatmeal, Reklaw, Pflugerville, and Zephyr: that's just the tip of the iceberg when it comes to the oddest town monikers.
Have you ever wondered how on earth these names got on a city sign? Keep scrolling to see the history behind some of the weirdest town names in Texas.
Top 25 Delicious Foods & Drinks That Define The Great State of Texas!
There's more to Texas than just Dallas Cowboys and oil in fact, Texas has helped shape the taste of America. From BBQ, to Tex Mex to Ice Cream and beyond, Texas has introduced the rest of the U.S. to the Texas way of life through food. So what foods and drink make Texas so special? Let's take a look.