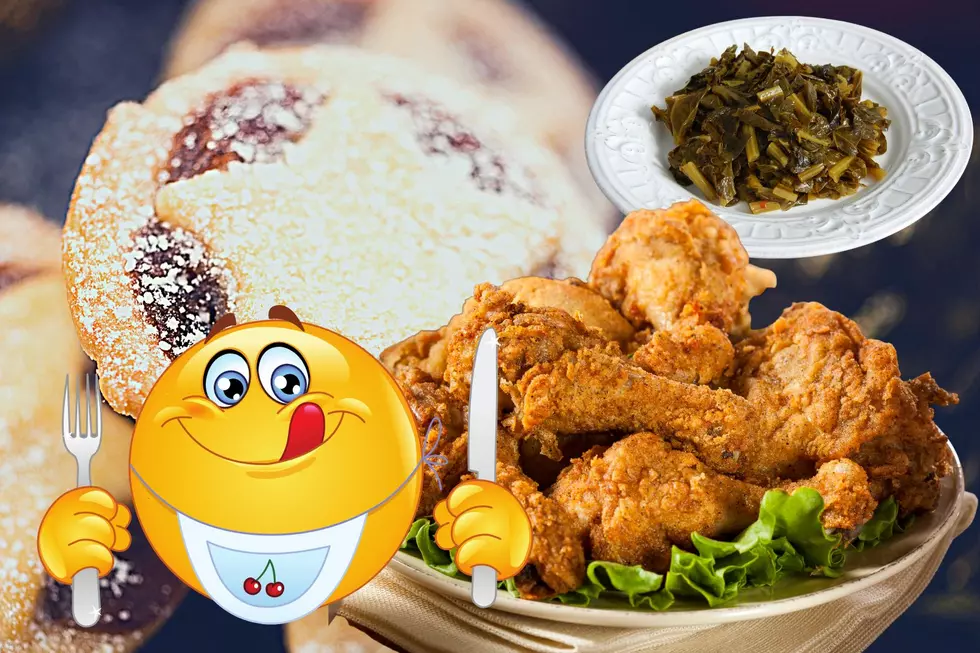 Two Texas Cities Make List of Best Southern Food in America
Canva
October 11th is Southern Food Heritage Day, a time to loosen your pants and enjoy some of your favorite southern foods, like fried chicken, hush puppies, and buttermilk pie.
While Texas is known for a variety of tasty dishes, Restaurant Clicks just dropped a list of the best southern food cities in the country, and two of them are in the Lone Star State.
12 Best Food Cities in the South
Southern food is a way of life, and not everyone can make it correctly. Most families have at least a few cherished recipes that have been passed down over the years. You probably know these foods as "comfort food", and they are a crucial part of the culture in any area.
Restaurant Clicks named the 12 best southern food cities in America, and it's no surprise that Texas has a couple of places on the list.
Atlanta, Georgia
Savannah, Georgia
Houston, Texas
Asheville, North Carolina
New Orleans, Louisiana
Charleston, South Carolina
Austin, Texas
Birmingham, Alabama
Memphis, Tennessee
Richmond, Virginia
Nashville, Tennessee
Louisville, Kentucky
Restaurant Clicks describes Austin food as having "Texas flavor with a southern bent", and Houston serving "soul food with a spin".
Culture of Southern Food
According to National Today, southern food can be further divided into categories including soul food, passed down from African cooking traditions, with an emphasis on greens, thick stews, rice, and peanuts. You also can't leave out Creole and Cajun cuisine with French and Canadian influences when discussing southern food, or Lowcountry dishes with plenty of seafood and rice.
The thing that ties all of these recipes together is the community that shares them. If you want to unite a group, just give them some really good food. If you make it, they will come!
Top 25 Delicious Foods & Drinks That Define The Great State of Texas!
There's more to Texas than just Dallas Cowboys and oil in fact, Texas has helped shape the taste of America. From BBQ, to Tex Mex to Ice Cream and beyond, Texas has introduced the rest of the U.S. to the Texas way of life through food. So what foods and drink make Texas so special? Let's take a look.
The Top 10 BBQ Restaurants in Texas
Turns out you can find some quality BBQ in the least likely of places. You've probably heard the phrase, "Don't judge a book by it's cover", that's pretty much the case for several of these top BBQ joints in Texas.