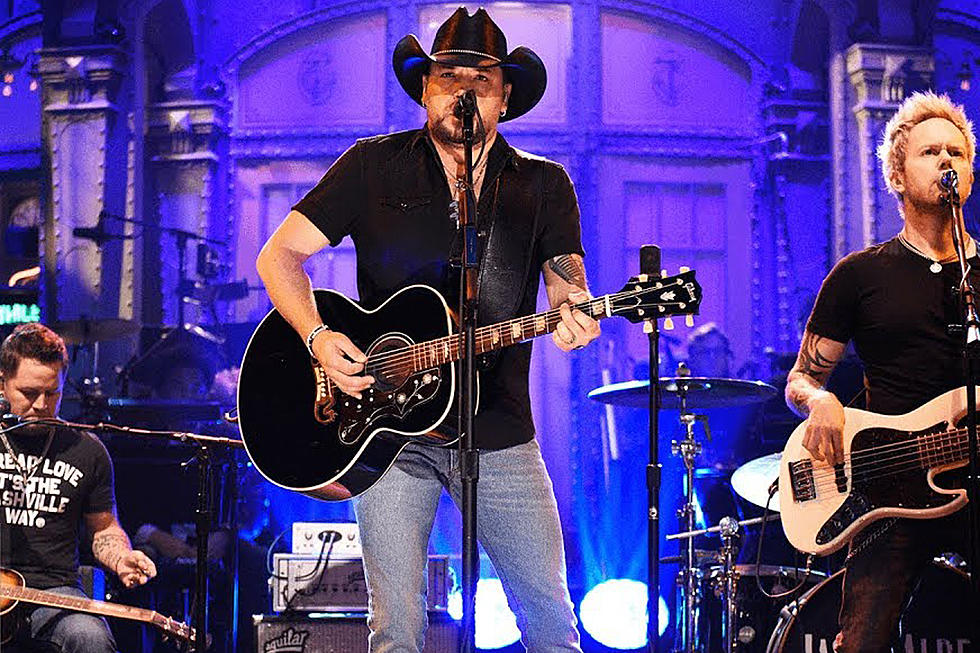 'SNL' Pays Tribute to Las Vegas, Tom Petty With Jason Aldean Cold Open
NBC
Much as we saw last season, SNL took time at the top of the show to address a major tragedy with song. Watch this weekend's cold open, as Las Vegas singer Jason Aldean pays tribute to lost lives with a special acknowledgement for Tom Petty.
Rather than an opening sketch, Season 43's Gal Gadot-hosted outing began on a somber note of Aldean and his band addressing the audience. Aldean was playing the Route 91 Harvest festival in Las Vegas on Sunday at the time first shots rang out, while the singer said to the SNL audience (via TVLine):
This week, we witnessed one of the worst tragedies in American history. Like everyone, I'm struggling to understand what happened that night and how to pick up the pieces and start to heal. So many people are hurting. There are children, parents, brothers, sisters, friends … they're all part of our family. So I want to say to them: We hurt for you, and we hurt with you. But you can be sure that were going to walk through these tough times together, every step of the way. Because when America is at its best, our bond and our spirit … it's unbreakable.
Aldean and his band then launched into a rendition of Tom Petty and the Heartbreakers' "Don't Back Down," in tribute to the singer who passed away this Monday. Stay tuned for more from this weekend's SNL in the meantime.