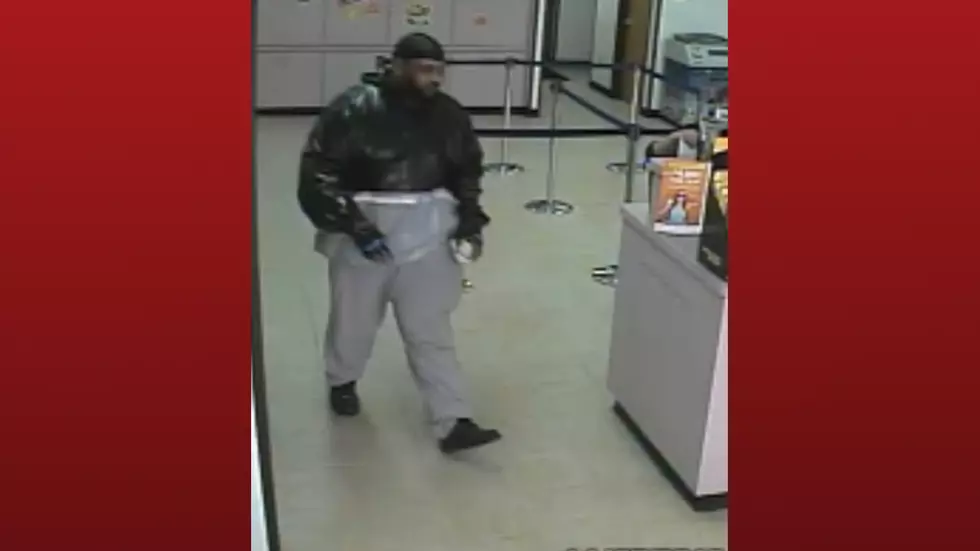 Rash of Robberies Hit Central Texas
Killeen Police Department
The full moon for November doesn't happen until the 23rd, but people are acting crazy already.
How is your Monday going? So far today there's been reports of a carjacking at a Walmart and two bank robberies.
Temple police say a woman was robbed at gunpoint at the South 31st Street Temple Walmart just before noon. The suspect, who was wearing a maroon hoodie and maroon sweatpants, reportedly pointed the weapon at the woman and demanded her wallet and keys. He then sped off in her vehicle.
Be on the lookout for a white, block-top Chevy Camaro with a Texas license plate LBL00925. The car is missing a right tail light and has a Temple College sticker on the driver's side of the rear window.
If you know anything about the robbery or see the car, you're asked to call Temple Police Department's non-emergency line at (254) 298-5500.
Meanwhile, Killeen police are searching for a bank robber. According to a KPD news release, officers were dispatched to the First National Bank at 1002 North 38th Street around 11:21 AM. Witnesses said a man handed a teller a note with demands written on it, then fled the scene with an undisclosed amount of cash.
The suspect was described as a heavyset black man with a mustache and beard. He was last seen wearing a do-rag on his head, a black and grey windbreaker, gray sweatpants, black tennis shoes, and black driving gloves. He stands around 6' tall and appeared to weigh around 260 to 270 pounds.
The other bank robbery took place in Donie, Texas just after 10 AM Monday. This grinch wore a disguise and gloves that covered its fingerprints. Police say he was brandishing a weapon and escaped in a silver four-door passenger car that may have been a Ford Focus.
Maybe election day stress is just getting to everyone, or maybe this is some sort of weird Guy Fawkes Night ritual. Let's hope police catch up with these guys before someone gets hurt.