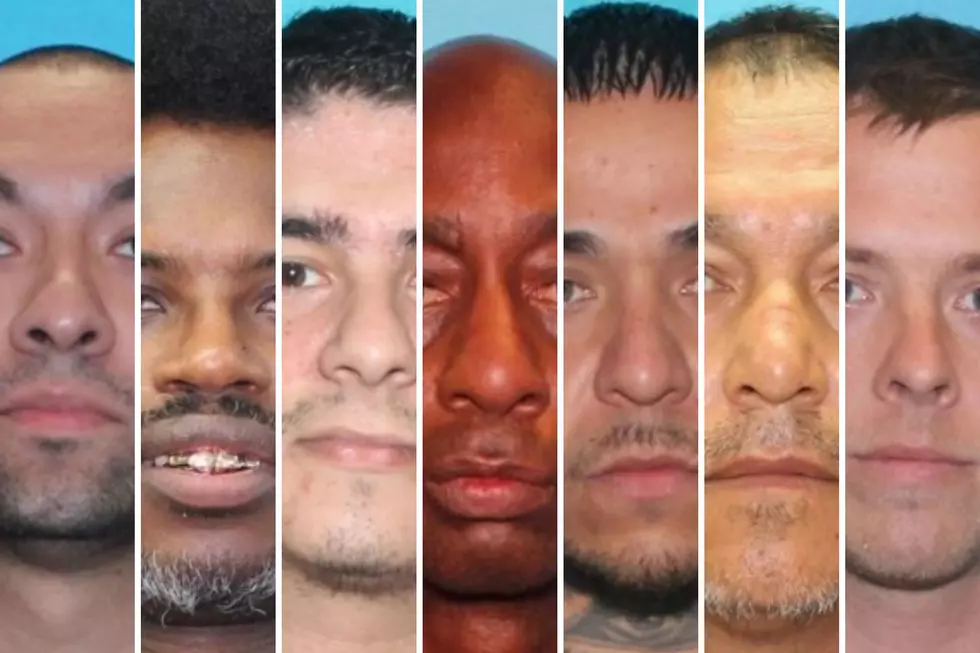 Meet The Top 7 Most Wanted Sex Offenders in Texas, October 2022
Texas DPS/Canva
Here's a very uncomfortable conversation for all of Texas to have. Sexual predators are out there, and, sadly, many elude justice. According to CBS 19, there are currently 95,951 registered sex offenders right here in the great state of Texas. These are the top seven most wanted sex offenders in our state - the worst of the worst who police need our help to find and put back behind bars.
WHAT CAN A SEX OFFENDER DO HERE IN TEXAS?
As a parent, wife, sister, auntie, daughter, and mother, this is extremely alarming. Sex offenders being on the loose is a scary situation, even if it's outside of Texas. Texas law prohibits sex offenders who had a minor victim, who are on probation, parole, or military supervision from living in or visiting a residence within 500 feet of children. You would think that that would bring a lot of people some type of peace, but to be honest as a parent it just doesn't I mean knowing the reality is there are not only sex offenders out there, but some are from right here in Central Texas and committed crimes heinous enough to warrant being added to the most wanted list.
WHO ARE THE MOST WANTED  SEX OFFENDERS IN TEXAS?
If someone is a high-risk offender I don't feel like they should be on the streets. The last thing I want is these creeps breathing any more fre air. This particular article might trigger people, but I felt like it was only right that I help put these guys' faces out there so we can be on the lookout and hopefully help put them away.
Beware Texas! Here The Top 7 Most Wanted Sex Offenders And Some Are Local Here, Looked Familiar?
This is the top most wanted sex offender in Texas.
Texas 6 Most Wanted Fugitives
Take precaution and familiarize yourself with the following faces. These criminals are currently listed in the Texas 10 Most Wanted.
Meet Texas' Most Wanted Fugitives