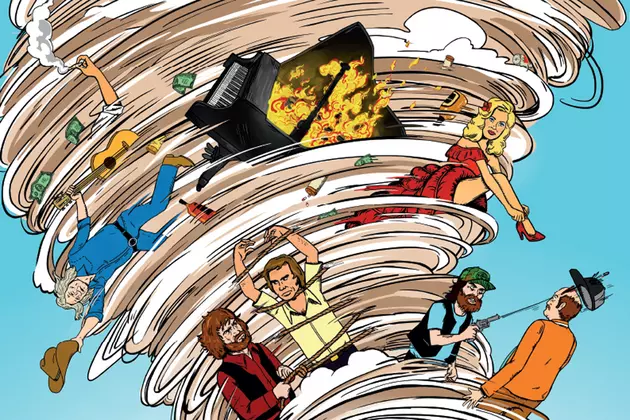 Mike Judge Animated Comedy 'Tales From the Tour Bus' Sets September Premiere
Cinemax
Per Cinemax's official announcement, Tales from the Tour Bus will premiere on Friday, September 22 at 10:30 P.M. with an episode devoted to singer Johnny Paycheck. The series recounts the raucous adventures of numerous musicians, as told by those who knew them best, with Richard Mullins and and The Last Ride co-writer Dub Cornett serving as co-creators. Check out the poster:
Further episodes will recount tales of Jerry Lee Lewis, George Jones and Tammy Wynette, Billy Joe Shaver, Waylon Jennings and Blaze Foley. Tales From the Tour Bus features animated interviews with former bandmates, friends and other associates, who "share uncensored anecdotes about the exploits of these artists, brought to life by animated reenactments, woven together with live-action archival performance footage and photos."
We'll likely have a first trailer before long, so stay tuned.