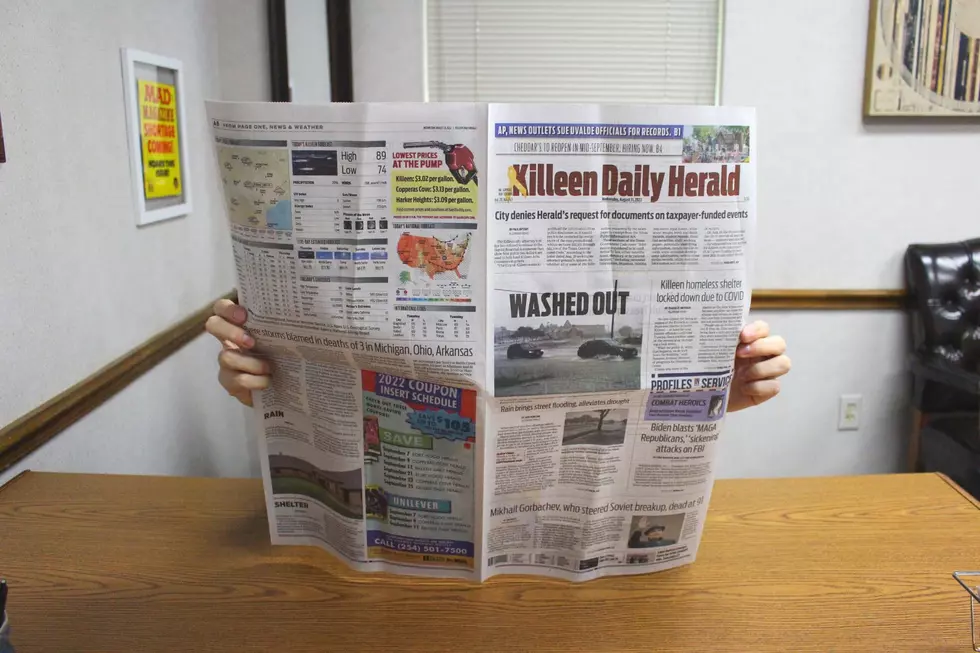 Bugged Out: Killeen, Texas Newspaper Being Sued By Department of Labor
Aaron Savage, Townsquare Media
The Killeen Daily Herald, a newspaper serving the Killeen, Texas area since 1890, is currently facing a lawsuit.
The United States Department of Labor has announced they are suing Frank Mayborn Enterprises Inc., who owns the Daily Herald. The reasoning for the lawsuit is an alleged firing of a employee for reporting a health and safety violation.
The Incident Explained
According to the investigation by OHSA, during the months of May and June of 2021, emails were found from the employee, who at the time of writing remains unidentified, reporting to management the infestation of the insects. The employee then had the bugs identified as biting midges. Following the discovery of the bugs name and reporting to management, management then allegedly fired the worker.
The OSHA Regional Administrator' Official Statement
A spokesperson for OHSA Regional, Eric S. Harbin released this statement regarding the situation:
"Rather than addressing an employee's concerns about the safety and health of their workplace, the Killeen Daily Herald terminated their reporter who sought to prevent workplace exposure to unknown diseases carried by the insects."
The lawsuit, which was filed on August 29th of 2022, states the department allegedly fired the unnamed employee for engaging in protected activity. The lawsuit is asking the court to order the company to rehire the employee, plus pay them back wages and punitive damages, under anti-federal retaliation provisions.
The suit also asks for an expunging of the employee's record. As this is a developing story, we will have more information as it becomes available.
[PICS] See Baylor Scott & White in Temple, TX Growing Through the Years
Baylor Scott and White, much like Central Texas, has grown throughout the years. It's hard to imagine that a structure that's dominated the Bell County skyline for decades now started out as a tiny frontier cabin. Let's take a trip through time for a quick visual history of Scott & White Temple. (Special thanks to Jeff Swindoll with Baylor Scott & White for his invaluable assistance.)
Help Bell County Crime Stoppers And Police Find These Missing Persons
If you know anything about these missing people, here's how you can help bring closure to their loved ones.
Have You Seen Any Of Bell County's Most Wanted Criminals?
Bell County needs help in finding these individuals who are on the run from law enforcement.
Did You Know Some of Your Favorite Restaurants Started in Texas?
It's got to start somewhere, and Texas seems to be a great place from which to launch a tasty restaurant chain.