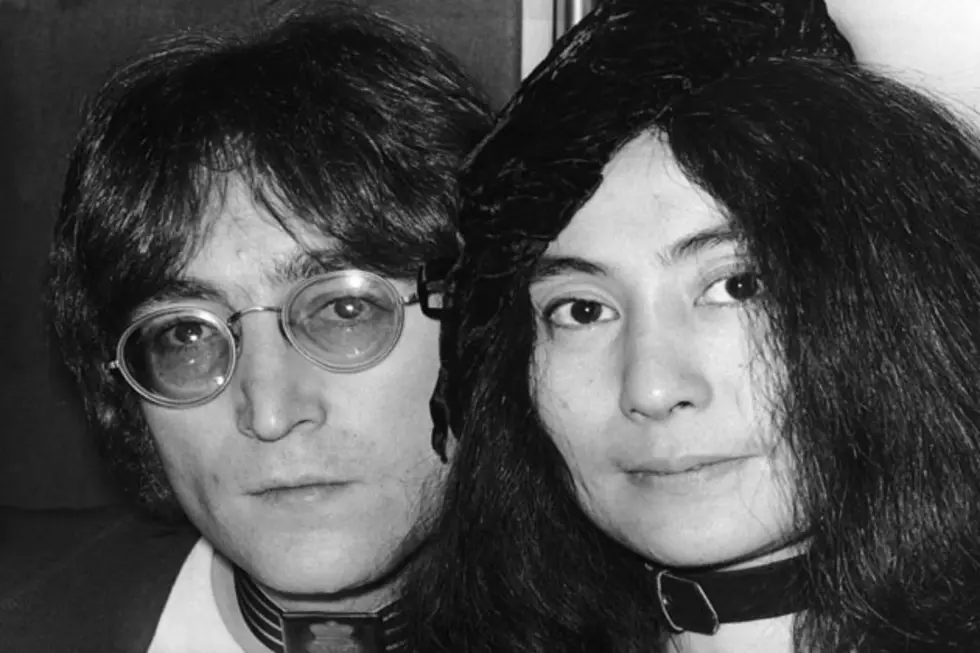 When John Lennon Was Ordered to Leave U.S. by Immigration Authorities
Central Press, Hulton Archive, Getty Images
John Lennon was issued an order by U.S. immigration authorities on March 23, 1973 to leave the United States. He was given 60 days to do so.
The reason given for the deportation stemmed from his conviction in 1968 in England for possession of marijuana. As we now know, however, it had more to do with President Richard Nixon administration's general fear of Lennon, his political views and his influence. Lennon's wife, Yoko Ono, was, however, granted permanent residence at the time.
Lennon's political activism first attracted the attention of the FBI in late 1971, a few months after the Lennon and Ono moved to the U.S. Lennon performed at a rally for John Sinclair of the White Panthers, who was serving a 10-year sentence for selling two marijuana cigarettes. Members of the FBI were in attendance, and a file on Lennon was opened.
Nixon was worried that Lennon's stance against the Vietnam War could affect the president's chances in the 1972 election, the first one in which 18-year-olds would be allowed to vote under the 26th Amendment to the U.S. Constitution. Lennon was planning a tour that shadowed Nixon's campaign stops, ending in Miami at the same time as the Republican National Convention.
But as Lennon learned that the FBI was tapping his phones and that the administration was planning to deport him -- Sen. Strom Thurmond wrote a letter to the White House suggesting that his visa be terminated -- he was forced to end his association with radicals like Jerry Rubin, Stewart Albert and Rennie Davis. By August, the FBI had ended its surveillance of Lennon, but the Immigration and Naturalization Service continued their efforts to force him out of the country, even after Nixon had won re-election by a landslide.
On April 1, a week after the deportation order, Lennon and Ono held a press conference where they revealed the formation of a new country they called Nutopia. "We announce the birth of a conceptual country, Nutopia," said Lennon. "Nutopia has no land, no boundaries, no passports, only people."  And if that weren't enough, he added, "Nutopia has no laws, other than cosmic. All people of Nutopia are ambassadors of the country."
Using that leverage, Lennon continued, "As two ambassadors of Nutopia, we ask for diplomatic immunity, and recognition in the United Nations for our country and its people." The duo then each waved a white handkerchief, declaring "surrender and submission." It turns out that citizenship was obtained by simply declaring your awareness of Nutopia. Keep in mind this was 1973, and idealistic naivety had yet to be totally extinguished.
"It became clear to me that he was a guy of major principal," said Lennon's attorney, Leon Wildes. "He understood that what was being done to him was wrong. It was an abuse of the law, and he was willing to stand up and try to shine the big light on it."
Within two years Lennon's order of deportation would be overturned, and in 1976 he received his green card, allowing him to permanently reside in the U.S.
 
 
Beatles Solo Albums Ranked
You Think You Know the Beatles?