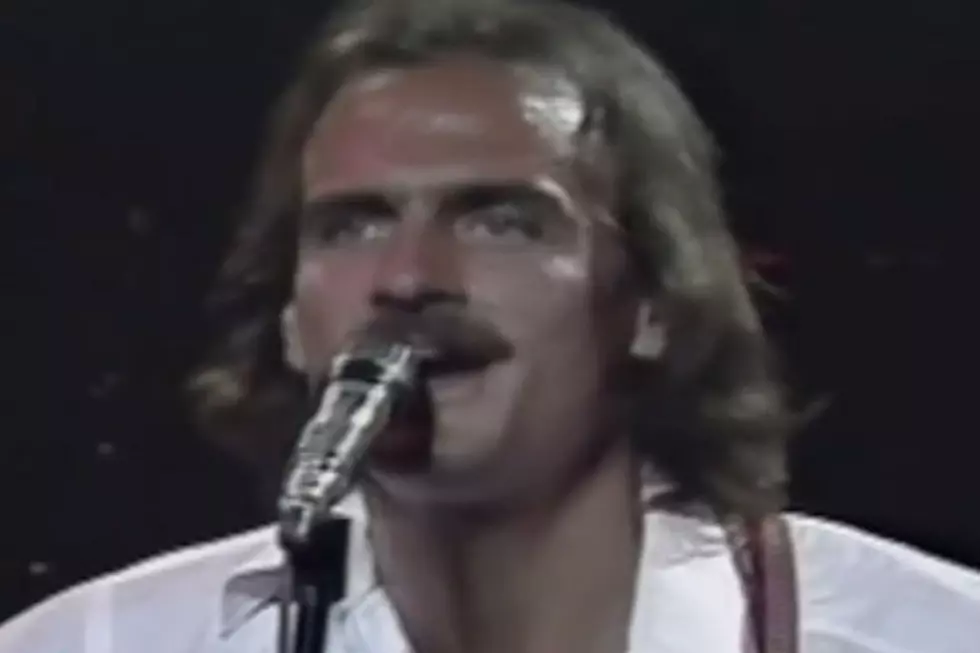 When James Taylor Played to 250,000 in Central Park
YouTube
He endured his share of critical and commercial setbacks during a fallow stretch in the middle of the decade, but by the end of the '70s, James Taylor was undeniably one of the biggest rock stars on the planet – and he capped his remarkable run on July 31, 1979, when he played to a packed crowd during a free concert in New York City's Central Park.
The show, held to help raise funds and awareness for a campaign to restore the park's Sheep Meadow to its former glory, came in the midst of a summer tour to promote Taylor's ninth LP, Flag, released in May 1979. Although greeted with relatively lukewarm reviews, Flag extended the chart resurgence Taylor enjoyed with 1977's Grammy-winning JT record, which marked his migration from Warner Bros. to Columbia Records under the terms of a hugely expensive new contract.
Along with a pair of songs ("Brother Trucker" and "Millworker") originally written for the stage musical Working, based on Studs Terkel's oral history of 20th century American employment, Flag also included covers of the Beatles' "Day Tripper" and the Gerry Goffin / Carole King classic "Up on the Roof." With "Roof" cresting in the Top 40 and a Showtime special booked around his two-night stand at Cuyahoga Falls, Ohio's Blossom Music Center, July of '79 found Taylor in the midst of a moment.
He used it to Central Park's advantage, putting his name behind an effort to repair Sheep Meadow, which had fallen into disrepair after years of hosting major events while being subjected to spotty maintenance. According to officials at the time, Taylor's show drew an eye-popping 250,000 people – some of whom were surely only there because it was a fun way to spend a free evening in New York City, but still pretty impressive. In more recent years, that number has come under question (as with Paul Simon's similarly well-attended Central Park show in 1991, it seems likely that initial estimates may have been fairly high), but whatever the real attendance numbers are, the show worked: In 1980, Sheep Meadow received a much-needed re-sodding, and in 1981, it reopened to the public.
Successful as it was, the Sheep Meadow concert wasn't the most high-profile performance that found the politically active Taylor donating his time and music during this period; he also joined up with an array of other artists (including Crosby, Stills and Nash, Bruce Springsteen, Tom Petty, and the Doobie Brothers) to form Musicians United for Safe Energy, a.k.a. M.U.S.E., taking part in a series of shows that were later commemorated with the No Nukes film and triple live LP.
The Top 200 '70s Rock Songs