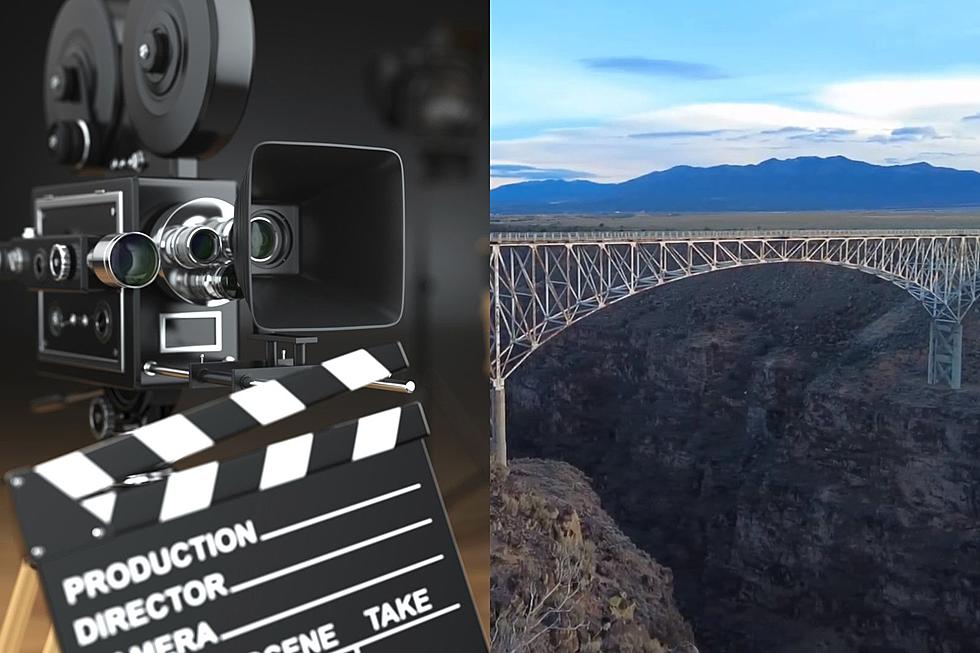 New Mexico's Rio Grande Gorge Bridge is a Must-See Movie Location
Bet_Noire/ Desert Moon via YouTube
As we know by now, plenty of movies have been filmed in New Mexico, aka the Land of Enchantment. Many cities & landmarks have been spotted on the big screen; but perhaps one of the most recognizable New Mexico landmarks to appear in movies in not a city or a building. It's New Mexico's tallest bridge that hangs over the Rio Grande.
What is New Mexico's tallest bridge?
Located in Taos, New Mexico, The Rio Grande Gorge Bridge sits a whopping 650 feet above the Rio Grande River. It's the 5th highest bridge within the entire United States. If you want to travel to the Gorge Bridge, just travel 8 miles west on US Highway 64 & you'll reach the bridge.
What movies has the Rio Grande Gorge Bridge appeared in?
As incredible as the bridge itself is, what's equally amazing are the movies the bridges were featured in. As of 2023, the bridge has been included in a total of 7 movies:
The first movie it made an appearance was the 1988 film Twins,
followed by Catchfire (1990)
White Sands (1992),
Natural Born Killers (1994),
Wild Hogs (2007),
Terminator Salvation (2009)
and its final appearance, for now, is as recently as 2011 in the movie. Paul.
You can see the Rio Grande Gorge get its 15 minutes of fames in the following clip from Terminator Salvation,
and this video from grimmlifecollective who went to visit the filming locations shown in Natural Born Killers. There's also a website that went into great detail to show off every location shown in the movie online here.
It's been over a decade since the movie star has been seen in a movie & I think the wait should be over. Come on Hollywood! Let's see the Gorge bridge on the big screen again.
Famous TV Locations in Every State
With so many series out there, it can be difficult to figure out which TV locations may lie within your own backyard. Through conducting independent, manual research using numerous news articles, state websites, and IMDb data, Stacker compiled a comprehensive list of significant TV filming locations in all 50 U.S. states. Locations that were set in a state, but filmed elsewhere, were not included—all of the locations are places that viewers can actually visit. Miniseries were also included.
25 True Crime Locations: What Do They Look Like Today?
Below, find out where 25 of the most infamous crimes in history took place — and what the locations are used for today. (If they've been left standing.)