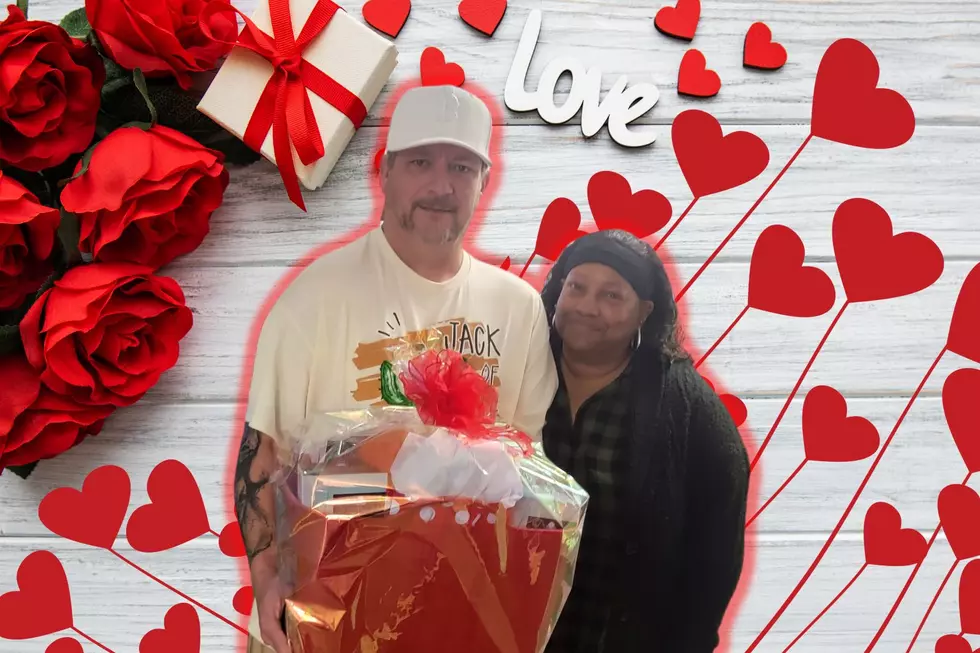 Congratulations to Our Killeen, Texas Valentine's Day Showcase Winners
Kelsey Kilter/Canva
(Killeen, Texas) - Love is in the air, with Valentine's Day coming up Tuesday, February 14. Every year, we ask our listeners to nominate someone they love and feel deserves an extra special day of romance.
This year we received dozens upon dozens of heartfelt nominations, demonstrating that there's a lot of love to go around here in Central Texas.
Thanks to our sponsors, we were able to gift one lucky, loving couple with a Valentine's Day Prize Showcase featuring:
Coast Dental & Orthodontics:
His and Hers individual " Intelisonic toothbrush and UV sanitizer" (2)
His and Hers "Jet Stream compact water flosser and oral irrigator" (2)
His and Hers "Go Opalescence Tooth Whitening System" (2)
Puerto de Jalisco Mexican & Seafood Restaurant
His and Hers $30 dollar Gift Voucher (2)
Fuzzy's Taco Shop
$50 Gift Card
John Carrol Winery
$50 Visa Gift Card
Pagel & Sons Jewelers
$50 Gift Voucher
Cookie Plug
Cookie Gift Voucher for a full sack of 12 of your favorite mix & match cookies
Exhale Massage Therapy Massage
$50 Gift Voucher
So, who were the lucky couple?
Meet Yolanda and James Extine! James nominated his wife, writing about her:
"My wife Yolanda and I have been together for 23 years, married 22 years, and she is my rock. Beause of the Army, we never had a honeymoon. I love her with all my heart. She has been by my side for 3 tours of Iraq and everything while taking care of both our boys."
Thank you for your service, James, and may you and Yolanda have a romantic and fun Valentine's Day.
That goes to all of you out there. Whether it's a spouse, a friend, a sibling, or just someone in your life who always makes you feel loved and appreciated, be sure to show them how much you return the sentiment this Valentine's Day. Don't forget the roses!
Thanks again to these awesome sponsors, who made all of this possible:
Let's Take a Moment to Show Some Love to Our Valentine's Day Sponsors
Thanks to these awesome local businesses for helping us make this Valentine's Day one to remember for one lucky Central Texan.