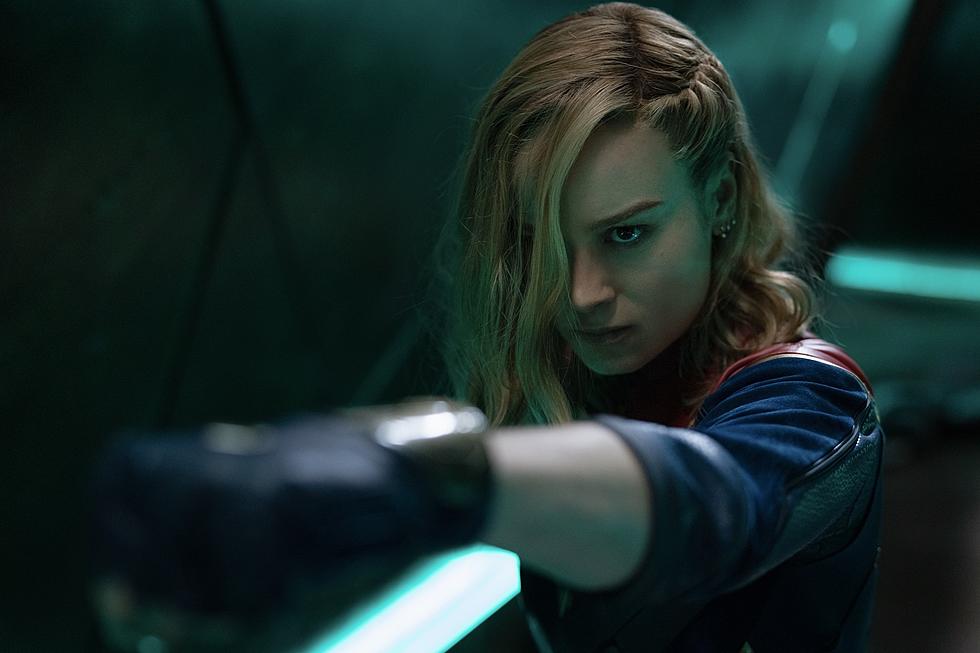 'The Marvels' First Reviews Are Very Mixed
Marvel
The Marvels is due out in theaters in a matter of days — really less than 48 hours before the early screenings of the movie begin on the East Coast — but no one has seen the film yet. Typically Marvel lets at least some journalists see their films a week ahead of their big release, even if most critics don't file their reviews until right before opening day. Those early screenings seemingly never happened with The Marvels.
Generally, the earlier a studio screens its movie for critics the more confident they feel that they have a winner on their hands. So Marvel choosing not to show The Marvels early is not a great sign, and it comes after months of reports of reshoots and rewrites behind the scenes. (Just last week, Variety wrote that the film's director, Nia DaCosta, "began working on another film while "The Marvels" was still in postproduction" and that when Marvel had a test screening for a rough cut of the movie last summer, the audience gave it "middling reviews."
Finally, bloggers and critics got the chance to see the film tonight. Some of their reviews were positive and include phrases like "pleasant surprise" and an "absolute blast." A lot of the initial tweets single out Iman Vellani for praise for her energetic performance as Ms. Marvel. But many of the others were much more mixed — especially given that the sort of tweets that you typically see coming out of these first screenings are usually pretty universally positive. This batch was not. Some reviews called it a "mess" and a "mixed bag."
READ MORE: Every Marvel Movie, Ranked From Worst to Best
Here is a collection of the early tweets for The Marvels:
The Marvels opens in theaters everywhere on Friday. ScreenCrush's full review of the film will be up tomorrow at noon. Here is the most recent trailer for the film:
Marvel Actor Yearbook Photos
See what Marvel's stars looked like in their early years.