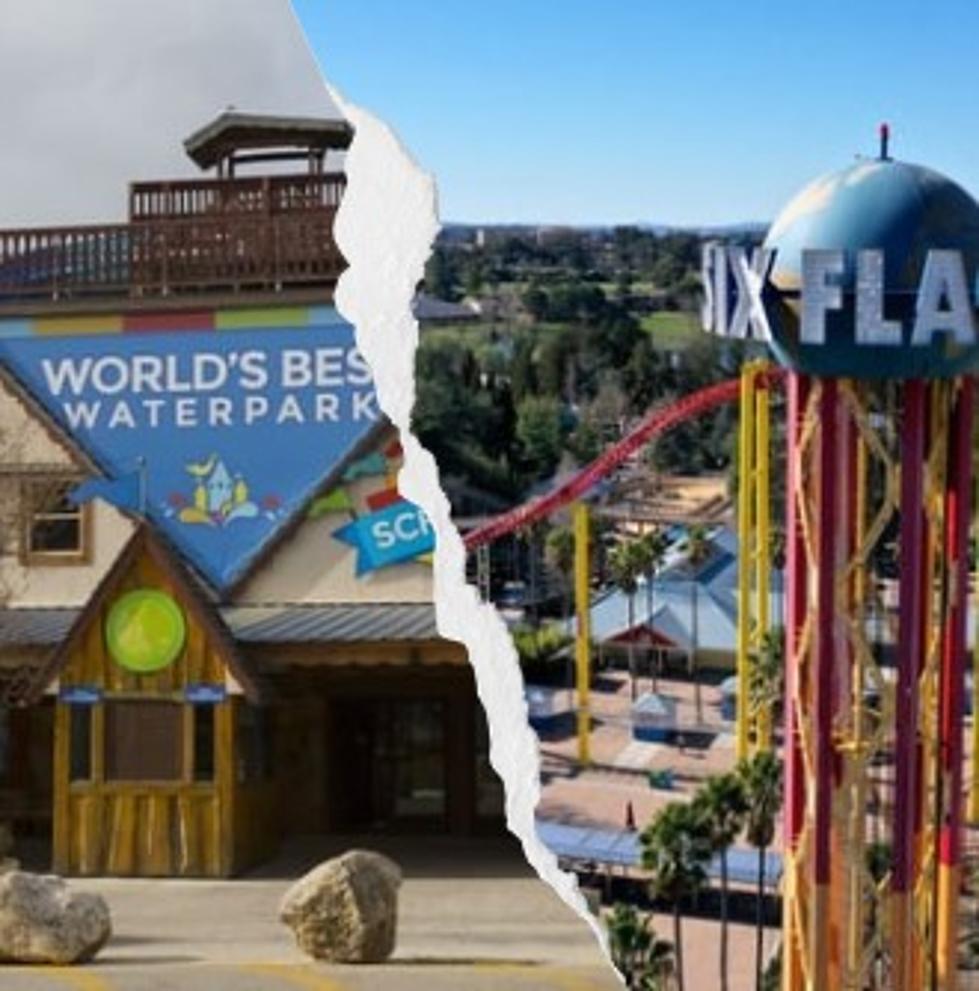 Six Flags Over Texas and Schlitterbahn Are Now Owned by the Same Company
Getty Images
HUGE theme park deal was announced today and could this mean potential changes for the Arlington water park?
Six Flags Merges With Cedar Fair
Six Flags officially announced this morning they're merging with Cedar Fair which currently operates 17 theme parks in North America. Six Flags operates 27, bringing the new company's grand total to 42 theme parks. When you think of a theme park in America, more and more will fall under this new company's umbrella.
What Does This Mean For You?
As of right now when you own a Six Flags season pass, that gets you into EVERY Six Flags in the country. If the same deal holds up, you could maybe now get into Cedar Point in Ohio or Knott's Berry Farm in California since those are owned by Cedar Fair. We will wait and see once seasons passes for 2024 go on sale.
Could We See a Hurricane Harbor Name Change?
When folks think of a water park in Texas, I think people think of Schlitterbahn before anything else. Cedar Point was the owners of Schlitterbahn in New Braunfels, Texas and the Galveston, Texas location as well. Now that the companies are one, I could definitely see Hurricane Harbor in Arlington taking over the Schliltterbahn title. Hurricane Harbor is not exclusive to Texas, several Six Flags locations also have Hurricane Harbors in the country. Could they change as well? We will wait and see.
If you're curious as to what Cedar Fair owns, you can check out their map at the bottom of this link. The only thing that affects us in Texas is the two Schlitterbahn locations. The next closest park is Worlds of Fun in Missouri.
Top Ten Trashiest Towns in Texas
Time to take out the trash or show off the trash of Texas. Check out the top ten below.
(All crime statistics were pulled from
www.neighborhoodscout.com
based on each individual town. See editor's note for Lufkin, Texas.)
Gallery Credit: Stryker
Texas Towns Named After Food
There are plenty of towns in the Lone Star State with quirky names. In some cases, the folks who came up with the name for their town were clearly thinking with their bellies. Here are nine of those towns.
Gallery Credit: Johnny Thrash