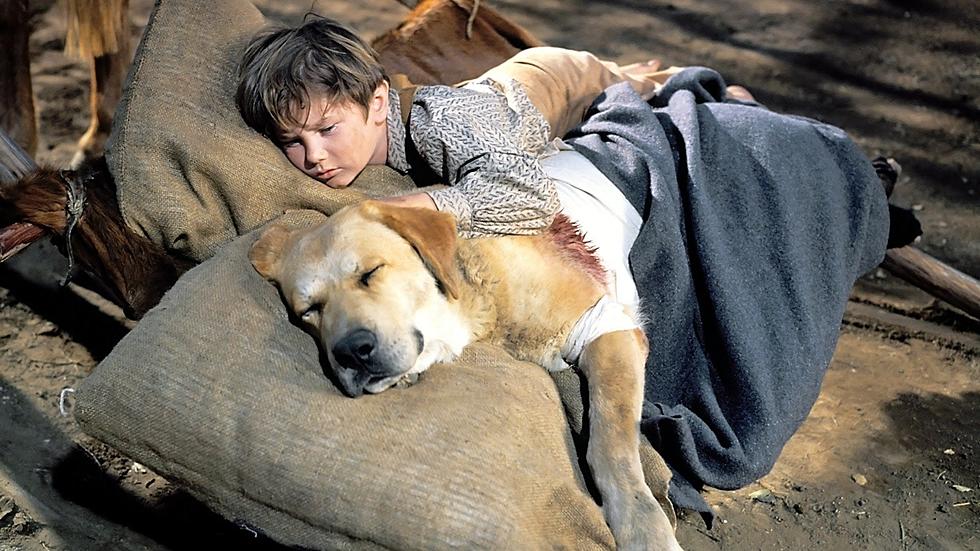 This Texas Town Honors One of the Most Famous Dogs Ever
Disney Pictures
The popular book that was turned into a huge Disney movie is honored forever in this Texas town.
Did You Know 'Old Yeller" Originated in Texas?
That's right the beloved book and Disney movie got its roots right here in Texas. Author Fred Gibson wrote the story while he was living in Mason, Texas. Now the story is not actually of Fred's dog as a kid, but actually Fred's grandfather telling the story of an old frontier dog. One of the most heartbreaking scenes is when Old Yeller has to be put down. I know Disney movies can be traumatic on kids, but man Old Yeller has to be up there.
Old Yeller is Honored Every Year in Mason, Texas
Sitting outside the local library is the iconic dog and Travis from the tale. Since 1999, the statue has been greeting folks in town and I learned an Old Yeller Festival happens every year in Mason, Texas.
As you can see they do a free rabies clinic. Honestly I think that's hilarious and awesome at the same time. They have a dog parade and a screening of the movie every year. I know Old Yeller is set during post Civil War in Texas, but the movie was shot in California. The film actually debuted in Mason, Texas at the 1928 theater back in 1957. The town seems to be very proud that one of the most famous dogs in film/book history was started right there. If you're ever on a road trip through Texas, check it out at 410 Post Hill Street in Mason.
LOOK: Can you guess the world-famous actor from a childhood photo?
Stacker
used
Getty Images
to compile photos of beloved actors from when they were children. How many can you guess from their childhood picture alone?
Gallery Credit: Stacker
LOOK: Do you know these iconic quotes from '70s TV shows
Stacker
looked through the vast array of groundbreaking 1970s television and identified 25 of its most iconic (and most memorable) quotes.
Gallery Credit: Sofia Voss