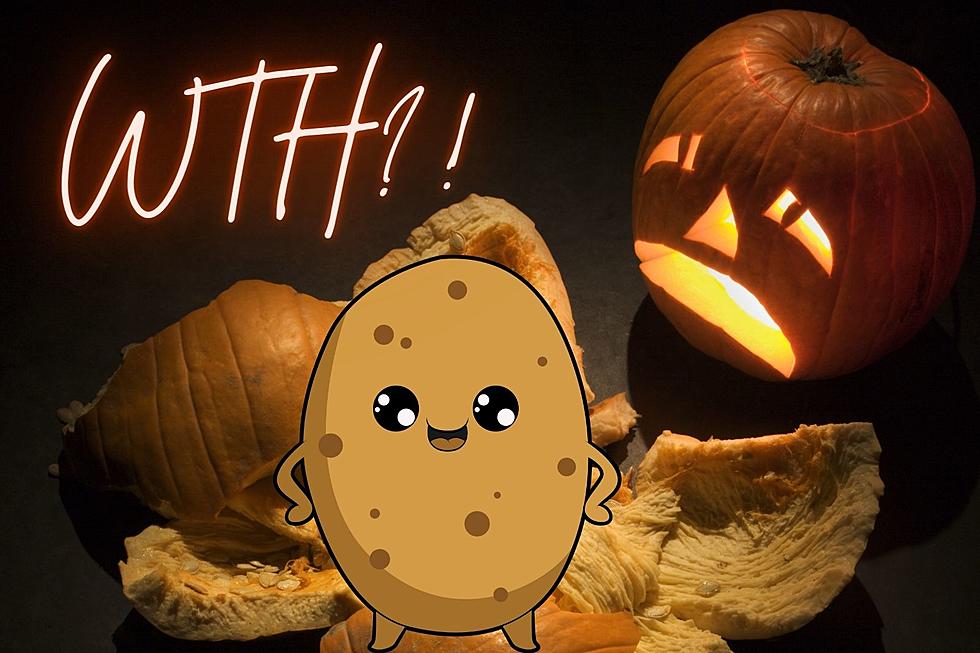 Some People in East Texas Gave Out Some…Very Strange Things for Halloween
Canva
Sure, Halloween is behind us. However, a post was shared on Facebook asking about some of the strange(r)  things people in East Texas gave out recently to trick-or-treaters.
Hey, I'm all about all things quirky and whimsical in practically any situation--including things like Halloween treats. A little surprise can be fun! (Granted, I may not eat that homemade nougat-like substance that looks and smells like it may not be quite edible, but hey it's still interesting.
However, after reading some of the comments on a post shared by one of our Townsquare Media station Facebook pages, I think some of us may have gone slightly over the edge. (Not that I blame them--heck, haven't we all in one way or another recently?
So what were some of the items given to trick-or-treaters in East Texas for Halloween?
Just imagine your little one comes home with his or her trick-or-treating haul after visiting home in Longview, Tyler, or Van, Texas and you decide to go through and see what they got (so that you can collect the parent candy tax) and you discover... a russet potato?
Wut.
Granted, I'm a huge potato fan. There are practically no ways in which a potato is cooked that I won't enjoy. However, flinging an entire raw potato into little orange buckets seems...well, strange, don't you think?
Hmm. And it wasn't just one person. Various people commented that their kid ALSO received a potato. Pretty weird, for sure. But that wasn't the only...unusual item some folks gave out on Halloween.
Other items included an already scratched-off losing lottery ticket, a hot glue stick, a half roll of toilet paper, an individual creamer pod, and a packet of soy sauce. 
Seriously? Um, next year buy some candy or simply turn off that porch light, OK? :)
Here's the original post if you'd like to read about some of the other crazy things our East Texas kids received this year:
What's the weirdest thing you've ever received on Halloween? Let me know at tara.holley@townsquaremedia.com.
Help the 35 Texas Families Whose Teens Went Missing in November
35 Texas families are looking for their teens who went missing in November while three East Texas families are looking for their teens who are still missing from as far back as May.
Gallery Credit: National Center for Missing and Exploited Children
Big Rewards Offered by the State of Texas for 46 Dangerous Fugitives
46 dangerous fugitives are wanted by the Texas Department of Public Safety in November. Three of those fugitives have warrants in East Texas from Lufkin and Mabank police and Henderson County Sheriff's Office.
Gallery Credit: Texas Department of Public Safety
15 New Buc-ee's Locations Being Built, 3 in Texas!
Here is a look at the 15 new Buc-ee's locations that are in the process of being built.
Gallery Credit: Billy Jenkins