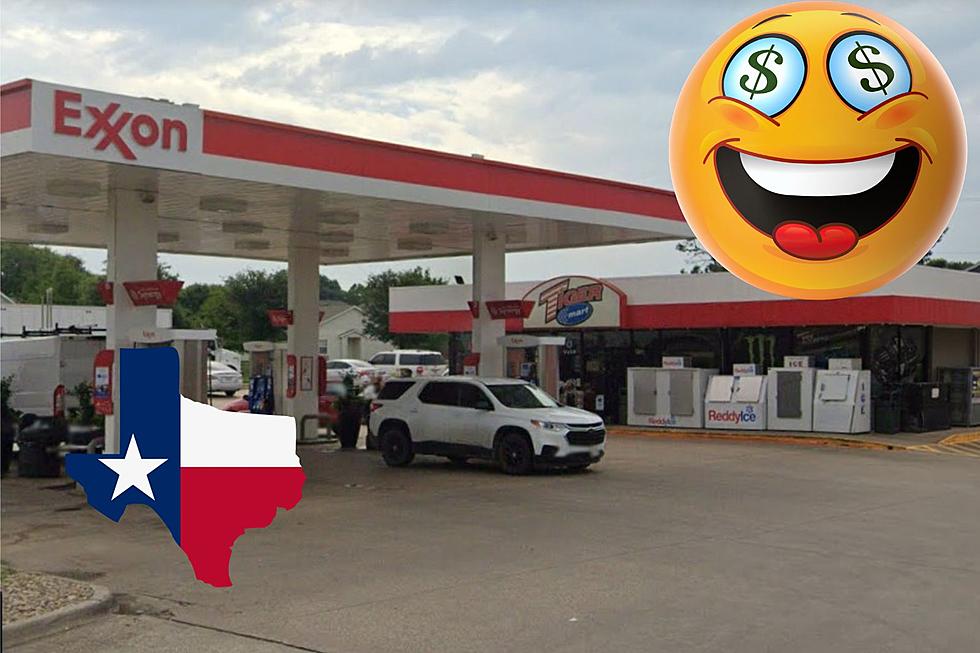 This Store in Texas Sold a $4 Million Mega Millions Lotto Ticket
Google Maps/Canva
No one matched all six numbers for the Mega Millions drawing that was held Friday night. That means the drawing for the next round on Tuesday, October 31 will be for an estimated jackpot of $159 million. The estimated cash value is $69.4 million.
Even though nobody won the Mega Millions jackpot, someone in Texas did match the five non-Mega Ball numbers. That person also paid the extra dollar for the Megaplier option.
Since the Megaplier was 4, that means someone who lives in or near Waxahachie, Texas is holding a $ 4 million dollar ticket. This Exxon Tiger Mart located at 2100 Brown Street sold the winning ticket.
There was also a $4 million ticket sold in Georgia, plus a million-dollar ticket was sold in both Michigan and New Jersey.
Friday's winning Mega Millions numbers were 11, 32, 43, 57 and 70. The Mega Ball number was 6.
Powerball Jackpot
The Powerball jackpot has now climbed to somewhere in the neighborhood of $125 million with an estimated cash value of $54.3 million. That drawing will take place tonight (October 28).
Previous Mega Millions Winner
The most recent Mega Millions jackpot payout happened earlier in October. The jackpot was up to $360 million. The winning ticket was sold in San Angelo, Texas at a Stripes convenience store. The individual who won the jackpot opted for the lump sum payout which ended up being approximately $157 million.
What Are The Odds of Winning?
In a word...microscopic.
The approximate odds of winning the grand prize jackpot for either the Mega Millions or Powerball game are 1 in 300,000,000. So, if you do play the lottery, please play responsibly. 
Biggest Unclaimed Winning Lottery Tickets in Texas
Here is a look at winning lottery tickets in the state of Texas that were never claimed by their owner to get the money.
Gallery Credit: Billy Jenkins