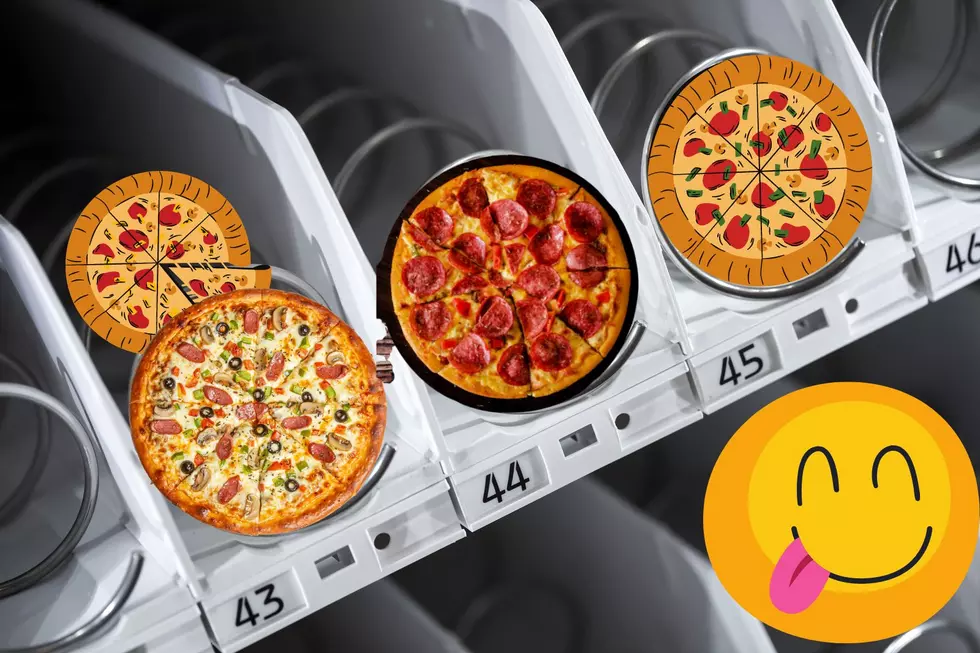 Pizza at Presto Pace: Houston, Texas Has A Unique Vending Machine
Canva
We all have our favorite foods. When we're feeling down, we do things to make ourselves feel better. Sometimes, food is always the answer to brightening our moods.
Some like burgers, others love ice cream. Personally, pizza always make feel better. Specifically a pepperoni pizza.
But waiting for a pizza when your hungry or in a sour mood is often not fun. It also can sometimes put many in an even fouler mood. But with the invention of various technologies, waiting times have gone down.
Especially in Houston, where one vending machine offers pizza that is ready to eat in...3 minutes!
PizzaForno Heats Up In Houston
So first, let's look at what the machine looks like:
That is a very big machine first of all. But let's be real for a second, it's hard to believe that pizza, let alone artisan pizza, can be made in 3 minutes! According to the official website, there's even various types of pizza that you can order as well.
Also, you can even select a cold pizza option, to where the pizza is put together for you, but you can cook it at home. So they've thought of everything besides the machine somehow delivering the pizza right to your front door it seems like. At the time of writing however, there's only 4 of these machines in Texas.
The Real Question That Must Be Posed
How do we get one of these machines around Central Texas? I'm certainly intrigued to try it. Would you try a pizza from PizzaForno? Let us by sending us a message using the chat feature on our FREE station app!
Top 25 Delicious Foods & Drinks That Define The Great State of Texas!
There's more to Texas than just Dallas Cowboys and oil in fact, Texas has helped shape the taste of America. From BBQ, to Tex Mex to Ice Cream and beyond, Texas has introduced the rest of the U.S. to the Texas way of life through food. So what foods and drink make Texas so special? Let's take a look.
Did You Know Some of Your Favorite Restaurants Started in Texas?
It's got to start somewhere, and Texas seems to be a great place from which to launch a tasty restaurant chain.
List of Places You Can Enjoy a Drive-In Movie Theatre in Texas
Texas use to be home to the most drive-in movie theatres in the U.S. with more than 400. That number has dropped to 20 but if you're looking for a nostalgic place to go enjoy a drive-in movie, here's where you can find them.
Top 20 Restaurants Central Texans Wish Would Come to Temple
A while back, I
asked the good people of Temple
if they could picture a good restaurant to fill the lot on North General Bruce Drive where the soon to be torn down Long John Silver's stood.
This was before it was announced that a Dutch Bros. Coffee location would open there (which was one of the places I predicted as a contender in our article).
So now Dutch Bros. is open in that spot, but the responses to my survey were interesting because they paint a picture of just how diverse Temple's population is. People recommended some familiar restaurants with locations in the surrounding area, but also a few I'd never even heard of.
Here are the top 20 results of the survey. Let's see what the good people of Temple are craving!