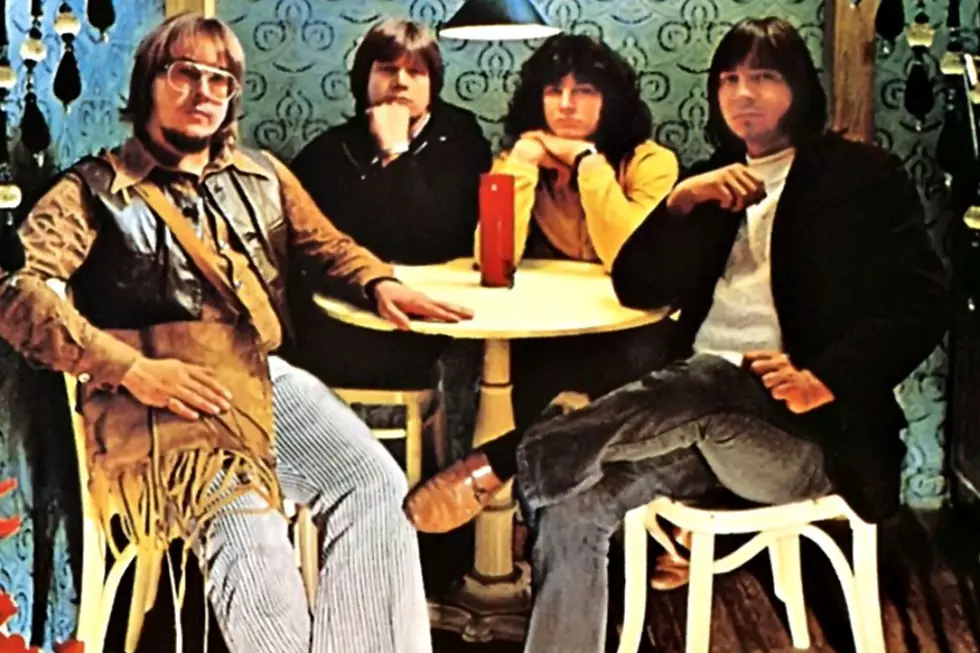 Why the Guess Who Couldn't Play 'American Woman' at White House
Buddha
The Guess Who's 1970 hit "American Woman" is one of classic rock's most frequently misinterpreted songs, but its meaning wasn't lost on officials at the White House when the band was invited to perform for the Nixon family and its guests on July 17, 1970.
The song, which was both openly critical of American foreign policy and a massive U.S. pop hit in the summer of 1970, had to have been a favorite of Nixon's daughter Tricia, whose Guess Who fervor was a major reason why the band was booked for the White House celebration. Yet before the group even arrived in Washington, they were asked to excise "American Woman" from their set list as a "matter of taste."
"I think someone in the White House — and you can be assured that it wasn't Mrs. Nixon — pointed out, and they were right, that 'American Woman' was a bit controversial because it wasn't about American women, it was about commentary," recalled drummer Garry Peterson in Mike Morsch's book Vinyl Dialogues: Stories Behind Memorable Albums of the '70s as Told by the Artists. "But I guess Mrs. Nixon found out, and she said, 'Well, this is not appropriate, we can't have this.' So they came to our people and said, 'We would rather you not play this song.'"
According to Peterson, the band was just fine with keeping "American Woman" off the set. "Our attitude was, 'Fine. We're here to entertain people and make them feel good. We're not here to cause problems. So if you're hiring us and paying us and you don't want us to play our biggest hit, that's up to you,'" he noted. "We're a Canadian band. We weren't getting on a soapbox and saying, 'You shouldn't be in this war!'"
Watch the Guess Who Perform 'American Woman'
Despite what the song's message, the Guess Who maintained it had no particular axe to grind against the President. "He had some good foreign policy and, other than getting to play at the White House, we didn't know where Nixon was going," Peterson told Recordnet in 2007. "We couldn't foresee Watergate, being from Canada, being young and not that far into politics."
The band ended up swapping "Hand Me Down World," another vaguely political song, into their set. As singer Burton Cummings later told the Winnipeg Free Press, "we thought we were just as cool for doing it." And although they were careful not to offend anyone overtly, the Nixon administration's politics weren't lost on every member of the Guess Who. "Here was one of the most hated politicians of the hippie generation, and your subculture tells you this guy is bad," guitarist Greg Leskiw reflected. "Then someone says, 'Do you want to play the White House?' But we all wanted to do it, because it was something very few people get to do."
As Peterson later insisted in Vinyl Dialogues, the meeting was ultimately just as non-eventful as the organizers could have hoped, and the band never even got to meet Tricia Nixon — though they did have one small brush with trouble. "I think one senator's daughter pulled out a bag of grass and put it on the table," he recalled. "Our manager went crazy and said, 'Are you nuts?' She could get by with it because she was a senator's daughter, but we were all Canadians with visas here in the States — all we needed was some kind of scandal like that."
 
 
See the Guess Who Among Canada's Top 10 Rock Acts