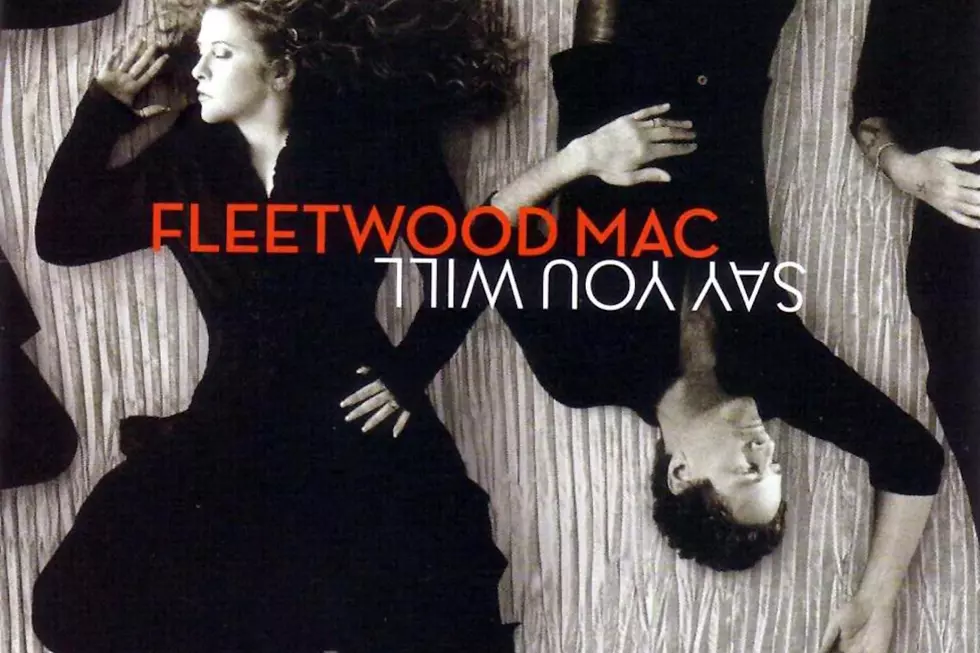 When Fleetwood Mac Mounted a Semi-Reunion on 'Say You Will'
Reprise
After the huge comeback success of the live reunion album, The Dance, in 1997, Fleetwood Mac were back in a big way. The obvious question was all over the place: Was there going to be another studio album by the band?
Even though it was preceded by a short round of drama (it's Fleetwood Mac, after all), they answered with Say You Will on April 15, 2003, which marked the return of Lindsey Buckingham and Stevie Nicks but also saw the departure of Christine McVie.
After 1987's Tango in the Night, Buckingham left the band to concentrate on his solo career. The group soldiered on and issued two more albums, Behind the Mask (in 1990) and Time (in 1995), by which time Nicks had also split.
The 1997 reunion set the stage for big things to come, but following the tour, McVie announced her retirement. Buckingham, Nicks, John McVie and Mick Fleetwood regrouped as a four-piece to put an album together. Fortunately, they already had a head start.
Listen to Fleetwood Mac Perform 'Say You Will'
Buckingham had been working on a solo album since the late '90s and had recruited John McVie and Fleetwood to play on a few tracks. The planned album, Gift of Screws, never materialized (but Buckingham dusted off the title for a 2008 solo record), but tracks from the sessions – including "Miranda," "Red Rover," "Come," "Steal Your Heart Away" and "Murrow Turning Over in His Grave" – found their way onto Say You Will.
Buckingham frees his demons on "Come," a harsh, heavy rocker that borders on psychotic with its ferocious guitar solo. "Red Rover" reveals a more gentle and intricate performance. But this isn't totally Buckingham's show. Nicks checks in with the excellent "Silver Girl," "Smile at You" and "Destiny Rules."
Say You Will hit No. 3 and eventually went gold. Though it's a far cry from the mega-billion and counting sales of Rumours, it was a strong showing for a band whose last studio LP, Time, didn't even crack the Top 200, and a resounding artistic triumph.
See Fleetwood Mac Among the Top 100 Albums of the '70s