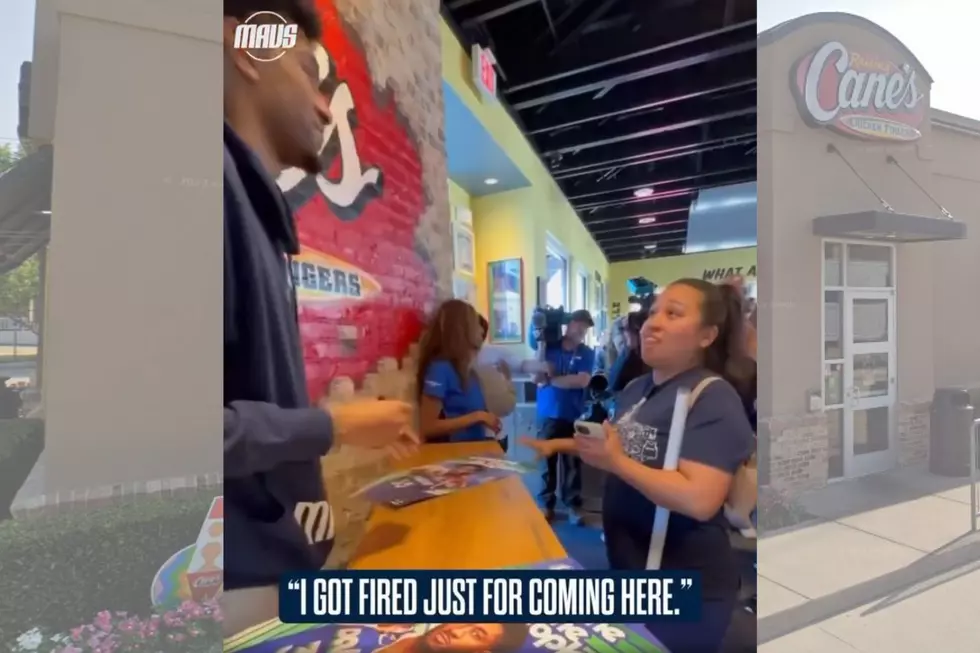 Wow! Dallas, TX Woman Fired for Leaving Work to Meet NBA Athlete
Dallas Texas TV via Facebook, Canva
We have all been at work when we didn't want to be there, but obligations and responsibilities kept us there until our shift was over. But recently there was a woman in Dallas, Texas that was willing to be fired for her chance to meet one of her favorite NBA players. 
The Dallas Mavericks teamed up with Raising Cane's for a promotion and that included one of their players, Christian Wood to stop by one of their restaurants to serve food to fans, sign autographs, and take some pictures. Well one woman could not miss out on the opportunity to meet the star athlete, so she left her job and ended up being fired because she was not willing to finish her shift. The idea of meeting the NBA player was too good to pass up.  
It Didn't Take Long For Negative Comments to Pop Up Online
While none of us know this woman's situation, there were many people that were quick to post online about how she will probably start a GoFundMe to help pay for her bills. But if this is her favorite player and she was willing to risk her job over meeting her, hopefully she will have this as a good memory for the rest of her life. Also, we hope she doesn't look back and completely regret her decision.  
Is There Any Celeb You Would Get Fired For?
If your favorite athlete or celeb was in town and you had the chance to meet them, would you be willing to lose your job over it? If you would, who is that celebrity or athlete for you? Please let us know in the comment section.  
Here is a look at the fan meeting Christian Wood at Raising Cane's: 
Dirk Nowitzki's Home in Dallas, Texas
See inside the home of former NBA Superstar Dirk Nowitzki.
How About We Take a Quick Peek Inside Shaq's Beautiful New Dallas, TX Mansion?
He's one of the biggest guys to ever step foot on a basketball court, and has got one of the biggest hearts off of it. Television personality, entrepreneur, and NBA Hall of Famer, Shaquille O'Neal has moved to Dallas, TX, and we're ready to take a look at his new digs.