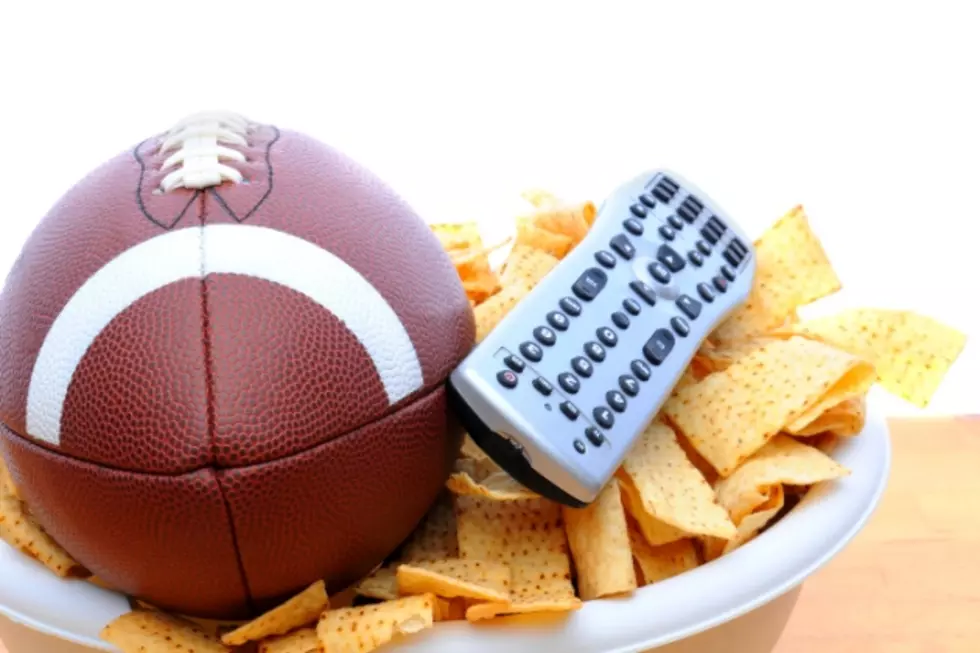 Dallas TV Station Drops The Ball
ThinkStock
An EF-3 tornado in Dallas Sunday evening  caused major damage and now one local Dallas TV station is doing damage control. When a tornado warning was issued for Dallas around 9:15 p.m. Sunday night, NBC 5 made the decision to "not" interrupt their Dallas Cowboys football broadcast. It was a decision they would soon regret.
The National Weather Service said the tornado that ripped through north Dallas was an EF3, which has a maximum wind speed of 140 mph. Another tornado in the suburb of Rowlett was EF1, with maximum wind speeds of 100 mph.
After the shock of the storm had passed, the shock of the TV station's decision hit Dallas-ites. They immediately took to social media. Dallas Entertainment critic Ed Bark knew backlash was on the way.
A friend of mine posted his disgust as well.
I posted on my Facebook page that NBC 5 was getting reamed on social media and the response was varied.
As someone who has made a career in Public Broadcasting, I personally feel NBC 5 should have done just that: Broadcast in the best interest of the public. I know many view the Dallas Cowboys as gods, but the Dallas Cowboys are not going to save your butt from being killed by a tornado. A local meteorologist DOES have that ability. I know NBC 5 Chief Meteorologist Rick Mitchell. He partnered with my station in Dallas with weather reports. He is extremely good at his job, extremely committed, and I can pretty much promise you, he is extremely bothered by NBC 5 management's bad judgement. I hate that he and his team are caught in the middle of this garbage.
I keep seeing comments from people saying "Use your phone! Use your weather app! Go online!" While all valid suggestions, they forget something. Something very important to many of us. The elderly in our community. They lived in a time where you chose a network and were loyal to that network. The networks still promote the practice, telling us they are our "Weather Leader" and the "Station to Rely On". The older generation still does that. Many of them don't use cell phones…or email…or the internet. My mother is 78 and has never once sent an email, a text, or surfed the web. She is not alone. She watches WAFB Channel 9 in Baton Rouge and reads her daily newspaper. THAT is her world. For some to suggest that she and the thousands, if not millions of others like her don't matter, really pisses me off.
Radio and Television Broadcasting is just that. Broadcasting. Our FCC license mandates that we serve the public good and act in the public's interest. NBC 5 management did NOT do that Sunday night. I hope they learned a lesson.