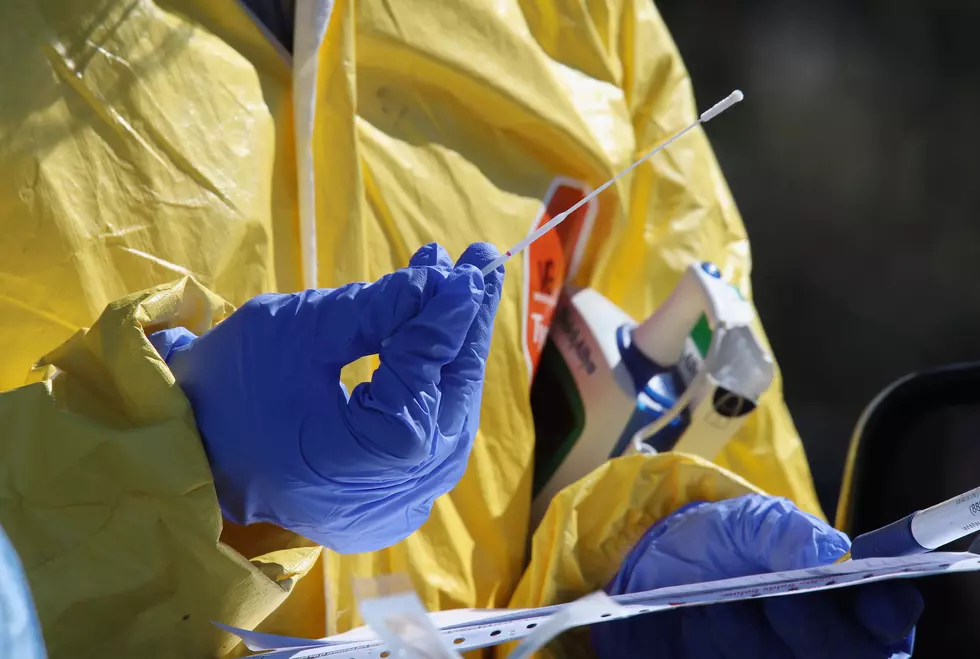 COVID testing at The Killeen Special Events Center
Bruce Bennett, Getty Images
The COVID-19 vaccine has started being distributed in select settings across the U.S., but that doesn't mean the pandemic is over, and if you suspect you might have COVID-19, testing is still available.
If you feel like you are having any of the symptoms below you may want to go get yourself tested:
Fever
Cough
Fatigue
Body Aches
Shortness of Breath
Sore Throat
Headaches
Nausea/ Vomiting/ Diarrhea
Nasal Congestion
Loss of Taste and or Smell
You can go get tested for free today (Mon. Dec. 14) and tomorrow between 9 am and 7 pm at The Killeen Special Events Center located at 3301 S. W.S. Young Drive in Killeen.
As I mentioned above, the pandemic isn't over, so please continue doing your part to help slow the spread of COVID-19 and keep our hospitals from being anymore overwhelmed than they already are.
Be mindful and considerate of others, and wear a mask out in public. Be sure to wash or sanitize your hands, especially before you might touch your face. When possible, stay home, or if you're out in public give people as much space as you can, especially if they're not helping by wearing a mask.
Health officials are even going so far as to strongly recommend limiting holiday gatherings to members of your immediate household, which is a good tip if you don't want to inadvertently infect a member of your family with a compromised immune system, an elder, or anyone else who could fall victim to the world COVID-19 complications.
Basically, be safe, smart, and courteous, and we'll get through this together.
CHECK THEM OUT: 100 years of Christmas toys, gifts and fads