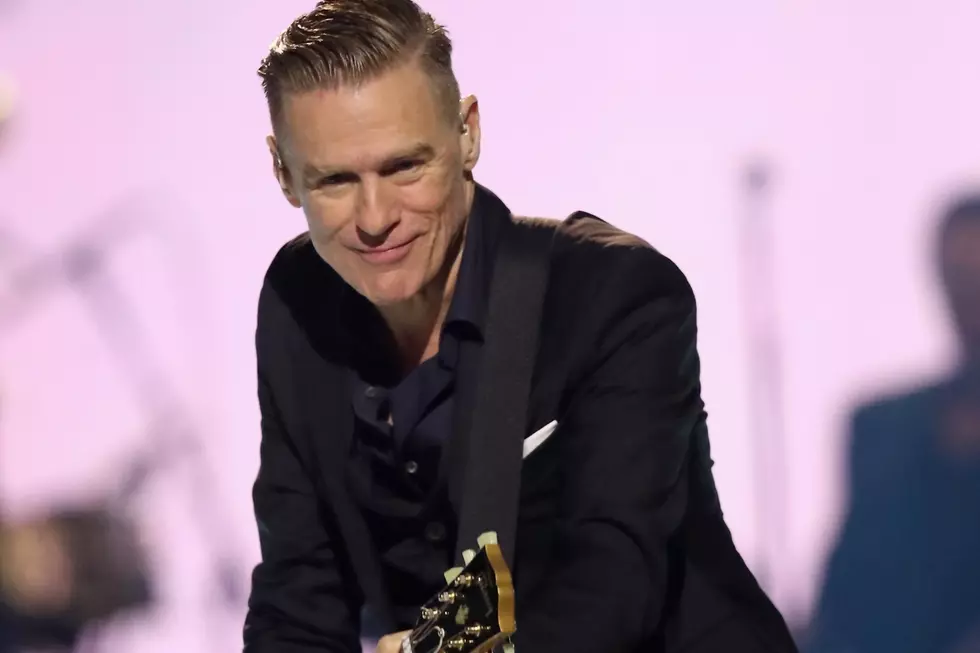 Here's Why Bryan Adams Walked Out of a 'Carpool Karaoke' Taping
Chris Jackson, Getty Images
The "Carpool Karaoke" segment of The Late Late Show With James Corden has been the unquestionable breakout hit of the series, drawing in everyone from Mariah Carey to the Foo Fighters — and even launching its own spin-off show in the process. But as Corden recently revealed to Steven Tyler, not everyone has been willing to take part.
Another Late Late Show segment, "Spill Your Guts or Fill Your Guts," finds Corden and a guest essentially playing culinary truth or dare — answering a tough question or eating a disgusting-looking food. Faced with the choice of eating head cheese or revealing whether a guest had ever walked off the show, Corden opted to spill a little tea.
"I want to preface this by saying I kinda understand it and I get it and I hold no grudge. I don't," he told Tyler. "For the anniversary of Back to the Future, we were gonna do a sort of 'Best of the '80s' Carpool Karaoke — in a DeLorean. And we booked Bryan Adams and we were very excited. I love Bryan Adams, he's got hits for days, he's terrific. I don't know that Bryan's management had told Bryan that it was a sort of collaboration with lots of other singers from that time period."
It was that last point that proved to be an issue for Adams. Without naming the other acts lined up for the segment, Corden went on to reveal that when Adams arrived and saw what he'd been signed up for, he immediately turned tail and left the set.
"I've never seen – I've never heard from him," Corden added. "He just bolted. He was gone."
To his credit, Tyler matched Corden's forthrightness with some of his own, sharing the tale of the time he embarrassed his daughter Liv by hitting on her friend Cameron Diaz. Hear that story — along with the rest of the "Spill Your Guts or Fill Your Guts" segment — below.