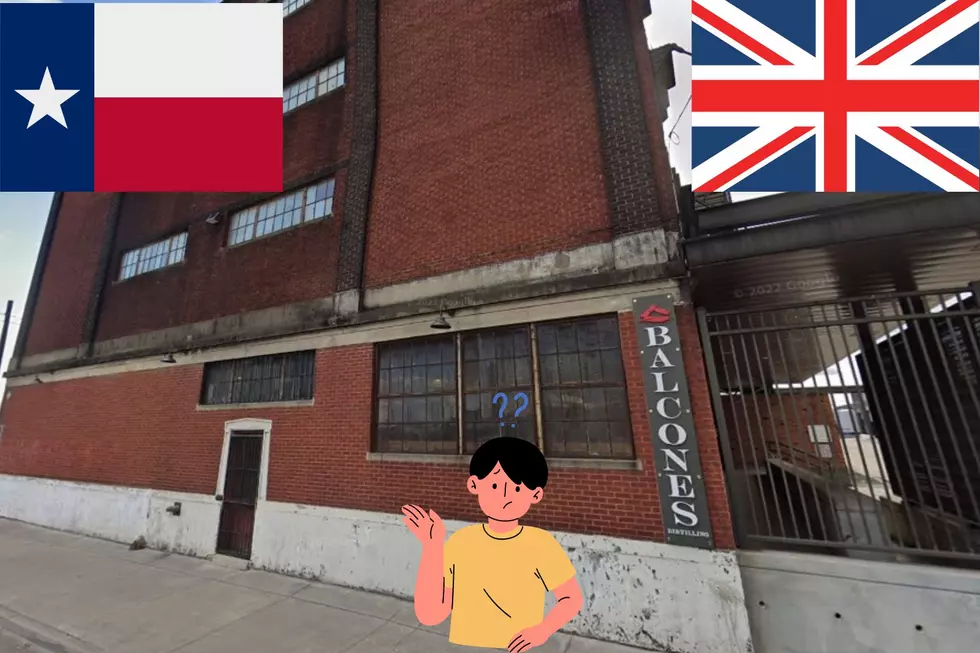 British Invasion – Waco, Texas Distillery Bought by London-based Owners of Guinness
Google/Canva
Local business in Texas is always important. While new businesses are always welcome to the Lone Star State, local items are what makes the state of Texas, well, the state of Texas. So when someone outside of the state comes to take over any business, it is a bit unnerving.
Recently, a Waco distillery has new owners, from a place that many wouldn't have expected.
Balcones In Waco
According to their official website, Balcones was first established in 2008. Since then, the distillery has grown. According to our news partners at KWTX and the company, they grew 13.3% in the years 2016-2021. That growth obviously put eyes on the business.
With many in Waco overjoyed with the distillery's success, another company has decided to bring in Balcones to their ranks.
Diageo's Acquisition Of Balcones
The announcement came this week, as Diageo has made Balcones part of their business. Both were very excited in comments released to the media. But others are wary of another business handling Balcones.
Diageo is based in London, and some are worried that Balcones will lose some of its Texas Luster due to the new ownership. Two residents in Waco, Mike Schwaab And Amy Hunt told KWTX:
"I think as long as it stays with Balcones, the people that built this thing, they're super rad people, So I'd like for them to do well and stay around. They've created a really cool vibe in Waco, so hopefully it stays local."
So we leave the question to you, are you excited or nervous with the acquisition of Balcones? Let us know by sending us a message on our FREE station app! 
Take A Look At Some Of The Sexiest Rides At Ribs N Robs In Temple, Texas
These rides were too cool not to share, so here they are!
Bet You Didn't Know: 10 Bizarre Texas Laws Still on the Books
Many states still have strange laws on the books that aren't enforced or taken seriously anymore, and Texas is no exception.
Most of these laws are just funny now, but at one time, there was a valid (or at least somewhat valid) reason for them to exist.
Let's take a look at 10 of the weirdest ones in the Lone Star State.
Who Are The 5 Richest People in Texas, Not Counting Elon Musk?
However, Bezos is not the world's richest person right now. That title goes to the founder of SpaceX, Tesla, and the new owner of Twitter, Elon Musk. Musk owns a mansion in Austin
but says his main home
is a $50,000 rental from SpaceX in Boca Chica, Texas.
Forbes
lists 63 billionaires in Texas, including Elon Musk. Let's find out who's at the top of the list in the Lone Star State for 2022, right behind Musk.
10 Myths About Texas That Even Some Natives Believe
Everything's bigger in Texas, including the tall tales! Our state can seem pretty strange to people from far away, or even our immediate neighbors. There are several myths about Texas that range from quirky to fun and just plain ignorant and insulting, and even some people born and raised her believe 'em. Here are a few we can dispel today.