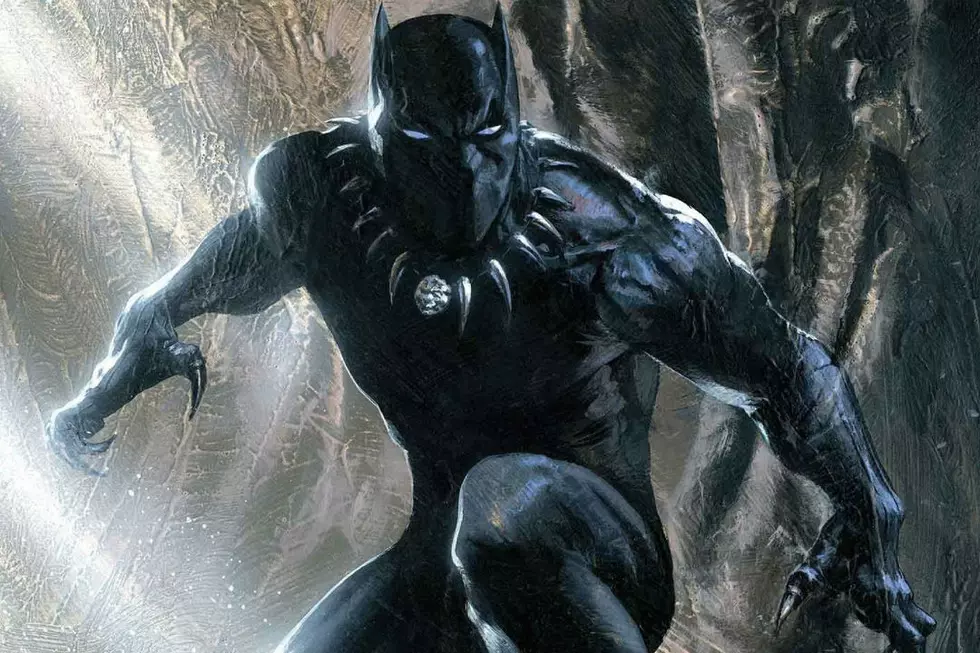 The 'Black Panther' Movie Has Some Seriously Gorgeous Concept Art
Marvel
For all the scope of the Marvel Cinematic Universe so far, we've only gotten one fleeting look at the fictional African nation of Wakanda: that one shot at the end of Captain America: Civil War. That place has been pretty shrouded in mystery ever since, but now that we're getting a Black Panther movie, we're also getting a deeper look inside the country's borders. The most recent information comes courtesy of the Doctor Strange digital HD release, which has, among other things, some really beautiful Black Panther concept art.
The art is pretty stunning, and I really hope that the movie itself looks as close to this as they can get. Wakanda looks like a mix of Minecraft and Dubai, with futuristic technology and architecture married to ancient ruins and designs. That one picture in the room with the tall windows shows the council of Wakanda's tribal elders, the Taifa Ngao.
In the movie, T'Challa (Chadwick Boseman) will have to learn the ropes of being the Black Panther and protector of Wakanda after taking on those duties when his father died during Civil War. Naturally, that's bound to be more complicated than he anticipates. Here's the official synopsis:
Black Panther follows T'Challa who, after the events of Captain America: Civil War, returns home to the isolated, technologically advanced African nation of Wakanda to take his place as King. However, when an old enemy reappears on the radar, T'Challa's mettle as King and Black Panther is tested when he is drawn into a conflict that puts the entire fate of Wakanda and the world at risk.
The plot sounds exciting and a little different from the solo superhero movies we've gotten used to, and if these concept art photos are any indication, this movie is going to look gorgeous.
Black Panther hits theaters February 16, 2018.