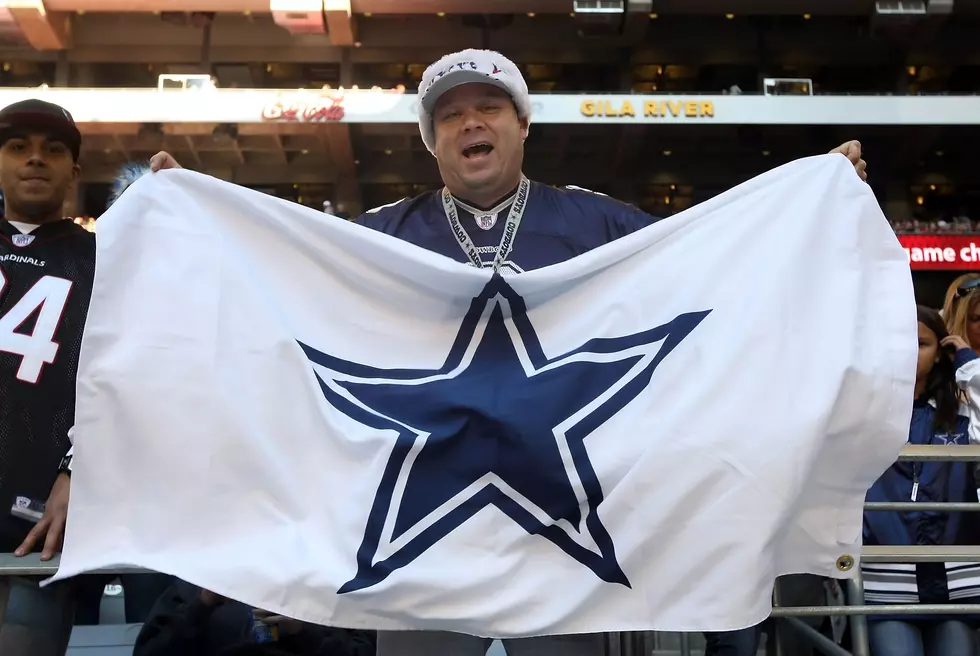 Attention Dallas Cowboys Season Ticket Holders
Christian Petersen, Getty Images
How will COVID-19 affect the NFL? That remains to be seen, but at least now we know how it will affect the Dallas Cowboys season ticket holders.
Let's look at the bright side first. As of now, we are on track for an NFL season. Plus, some cities are making arrangements to actually have fans in the stands - Dallas included.
But there is some bad news to go along with this...
According to KVUE, due to capacity limits at AT&T Stadium this year, season tickets will be unavailable in 2020, but will resume in 2021.
---
---
If you are a season ticket holder, you'll have an option to purchase a limited number of single game tickets for this season. Also, you will not be guaranteed your normal seat. If you choose to buy single-game tickets, you'll be sent purchase info by the end of August. Ticket purchases will be made through SeatGeek.com.
Since the capacity at AT&T Stadium will be limited, the finite amount of tickets available will go quick. If you are a season ticket holder and you don't purchase your single-game tickets, you may not be able to purchase them later. So you may want to purchase them when you can.
If you are not a season ticket holder and you've already bought tickets for games this year through a 'licensed NFL channel', you'll get some kind of communication on how to obtain a refund or a credit from your point of purchase.
Plus, The Cowboys have also said that season ticket holders will retain their tenure in 2021, along with seat location, and you'll also get another year added to your seat option agreement.
Enter your number to get our free mobile app
KEEP READING: See how sports around the world have been impacted by the coronavirus