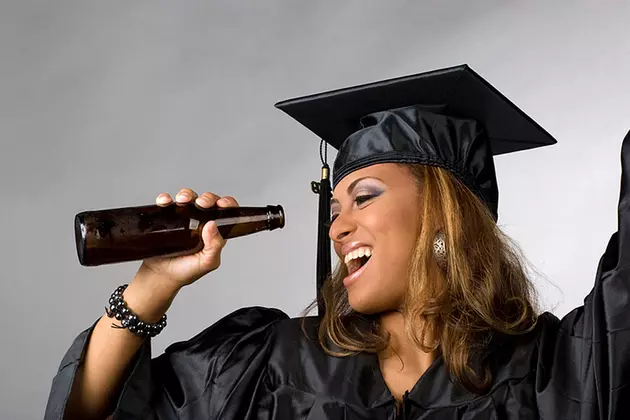 What's 2018's Biggest Party School in America? The Answer Is (Big) Easy.
Hemera
Not that it needs it, but this college has another reason to celebrate.
The Princeton Review has come out with its annual list ranking colleges on everything from academics to political views. That's all fine and dandy, but we're concerned with the schools where students enjoy the social scene, i.e., best party schools.
These are the schools where everyday feels like homecoming, the football team won and finals have just wrapped up all rolled into one.
This year's champ is Tulane, located in New Orleans, a city that knows a thing or two dozen about partying. Last year's number one, the University of Wisconsin, plunged to fifth, meaning those students really need to shut the books and take advantage of dollar pitcher night more often.
2018 Top Party Schools
Tulane University
West Virginia University
Bucknell University
Syracuse University
University of Wisconsin-Madison
University of Delaware
University of Colorado-Boulder
Colgate University
Lehigh University
University of Maine
A total of 382 schools appear in the  various rankings, which were created by interviewing 137,000 students, many of whom we're assuming had to be awakened to take part because, seriously, what  college student is ever up before noon?