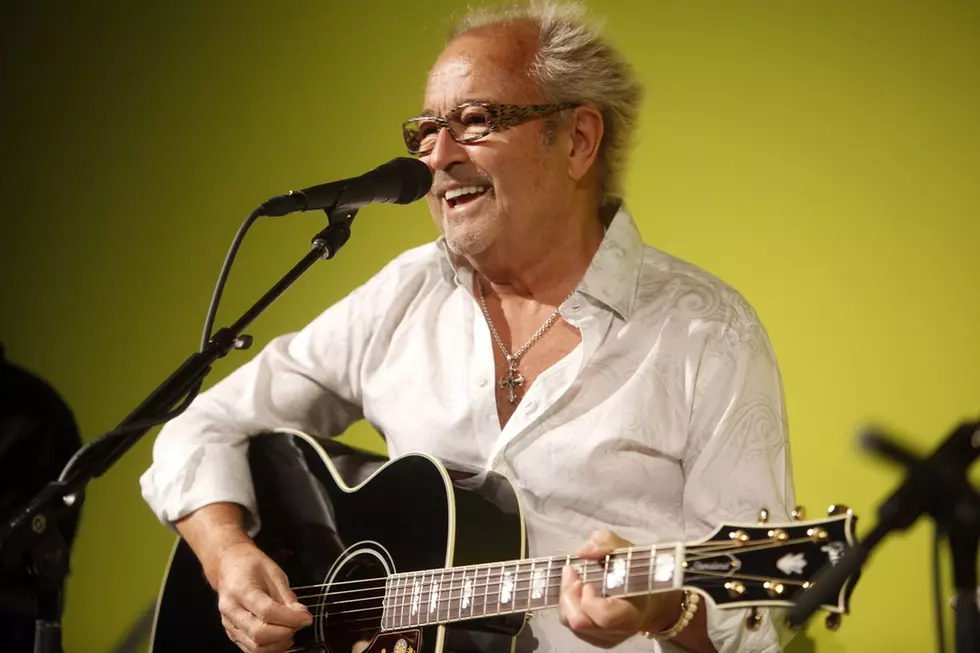 Mick Jones Says 'Thoughts Are Flowing' Around More Foreigner Reunions
Thos Robinson, Getty Images
"Oh, it's definitely crossed my mind," Jones hinted during a recent Billboard interview. "I think it's something the fans would love."
Musing that "it'd be interesting" to continue contrasting the original lineup's style against the current version of Foreigner, he called the idea potentially "appealing" before cautioning: "It's not carved in whatever things are carved in, but the thoughts are flowing around. But I'm still not quite sure how to forecast it."
Key to the success of any renewed activity is the fact that, as Jones put it, "all the musicians are getting on very well together and it's just refreshing and we're really enjoying it." Pointing out that former Foreigner frontman Lou Gramm "is good, and he's kept his voice," and multi-instrumentalist Ian McDonald and keyboardist Al Greenwood "are playing the same as they did 40 years ago," he said he's having "a hoot." Jones added, "It's great adrenaline and very enjoyable. I think there's no bad apple anywhere in the whole thing, so I can't see any big problems."
In the short term, Jones revealed that plans call for the surviving members of the original lineup — joined by Foreigner's second bassist, Rick Willis, who took over for the late co-founder Ed Gagliardi in 1979 and left the group in 1991 — to get together for a session in front of the cameras later this year. There's also the possibility of new music on the horizon, although who'd play on it and when it might see release remain distinctly up in the air.
"It just requires a bit of time to concentrate on writing, which I will have coming up early next year," said Jones. "I've got a bunch of unfinished ideas and some ideas for song titles which I can throw around and see what we've got. We're trying to put a schedule together that makes sense and try to see what we'll come up with."
The Top 100 Rock Albums of the '80s