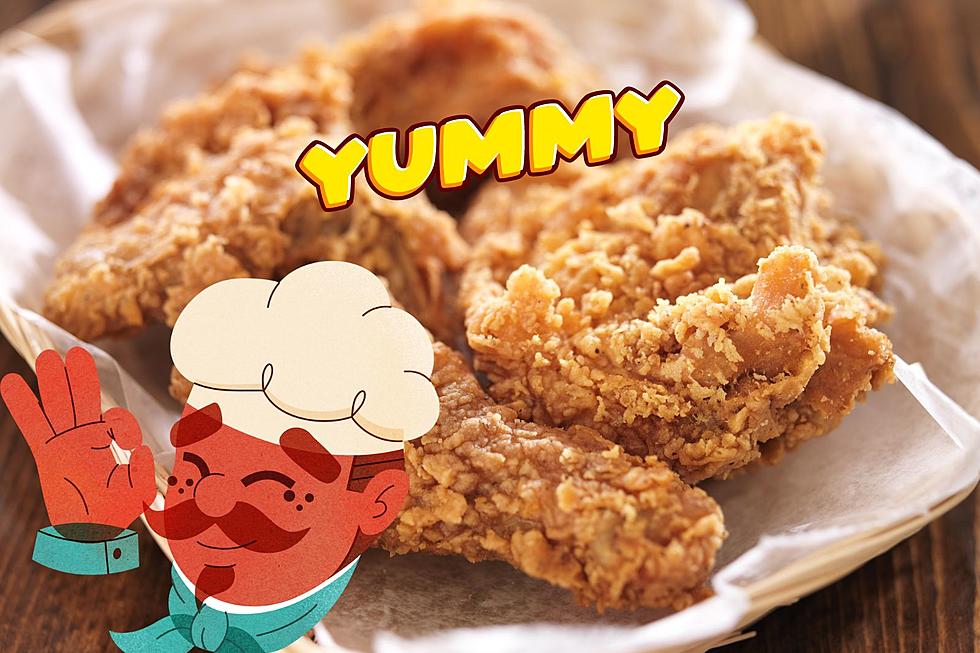 The Best Fried Chicken In Texas Is Among Best In America
Canva
My son and I do not have much in common, but if there is any of my DNA in him, it has to be a love for fried chicken. We enjoy finding restaurants that serve fried chicken in the Killeen-Temple, Texas area, and not just spots with it on the menu. We want to go to the places where it is their specialty.
My son Leonard just turned 7 this week, and for lunch we of course had fried chicken. The taste interests of kids can change pretty often, and quickly. Something that was their favorite a few days ago is now suddenly on the yuck list.
After this week, I think it is safe to assume that Leonard will always love fried chicken, and have fond memories. That is because while chomping into a leg, he noticed his first loose tooth.
Yup, that one right there.
Where is the best fried chicken in Texas?
It's a little place just west of Corpus Christi in Robstown. You can literally pick up an order of the best fried chicken in Texas, and be eating it on the beach in under an hour. Which is convenient because one of the items on Leonard's summer bucket list that came home from school this week is to go to the beach.
So, if you find yourself heading to the Corpus Christi area anytime soon, and you want the best Fried Chicken in the state according to FoodNetwork, then you want to check out Barrera's Fried Chicken.
Did You Know Some of Your Favorite Restaurants Started in Texas?
It's got to start somewhere, and Texas seems to be a great place from which to launch a tasty restaurant chain.
Top 20 Restaurants Central Texans Wish Would Come to Temple
A while back, I
asked the good people of Temple
if they could picture a good restaurant to fill the lot on North General Bruce Drive where the soon to be torn down Long John Silver's stood.
This was before it was announced that a Dutch Bros. Coffee location would open there (which was one of the places I predicted as a contender in our article).
So now Dutch Bros. is open in that spot, but the responses to my survey were interesting because they paint a picture of just how diverse Temple's population is. People recommended some familiar restaurants with locations in the surrounding area, but also a few I'd never even heard of.
Here are the top 20 results of the survey. Let's see what the good people of Temple are craving!
The 10 Best Temple, Texas Restaurants As Picked By...AI?
Looks like the robots get hungry too. What's their choices for food?